We are currently looking for a Communications Officer / Copywriter (38 hours a week) to support the communications department and the A Safer World for the Truth project.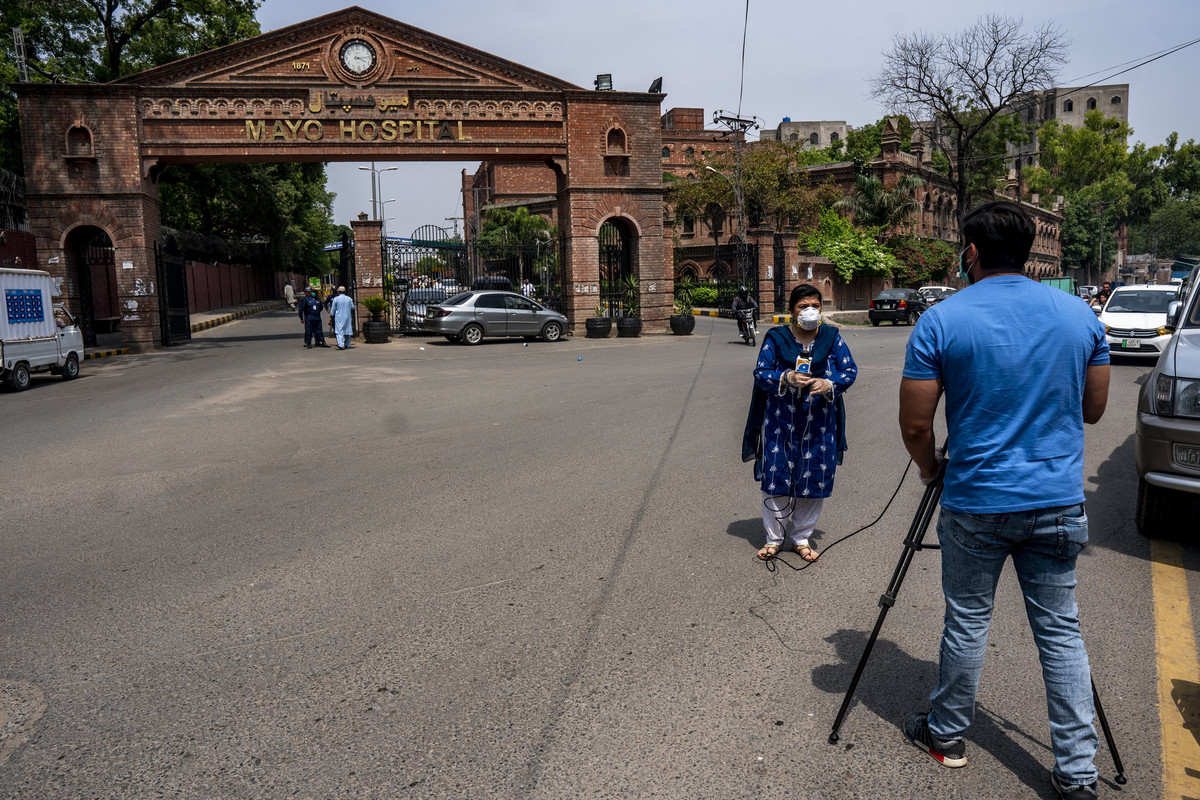 It is our belief that people are entitled to reliable, independent and timely information. It is media and journalists who provide the public with lifesaving information and facts that help them understand issues defining their daily lives. Our goal is to better protect truth-finders by stopping the impunity that incites and perpetuates the violence against them. Ending impunity is essential to improve the safety of journalists; failing to hold perpetrators to account allows the murder of journalists to continue.

Free Press Unlimited is looking for a Communications Officer / Copywriter (38 hours) for the project "A Safer World for the Truth" who will contribute to communications activities aimed to achieve justice for murdered journalists.

Start date: as soon as possible.
 
Your regular tasks and responsibilities
As part of Free Press Unlimited's communications department and in close collaboration with the team of A Safer World for the Truth, deliver the following communications outputs for the project:
Website features

Monthly newsletter

Regular social media posts

International press releases

Perform other content editing tasks as required

Coordination of communications activities as follows:
Administration and management of social media channels by ensuring regular posts, under minimal supervision;

Translation of communications materials;

Support to external campaign advisors in the preparation of campaign materials;

Outreach to press contacts prior to publication of reports;

Search for supporting photo's for communications outputs;

Other communications tasks as required.
Your profile
University of Applied Sciences level of working and thinking;

2-3 years experience in communications, journalism or (digital) campaigning;

Pro-active and independent way of working, hands-on and results-oriented;

Able to work with minimal supervision and independently manage various social media channels, coming up with ideas for content;

A strong "antenna" for newsworthy stories and a strong intuition for creating engaging social media content;

Excellent command of Dutch and English; a third modern language (French / Spanish / Arabic) is an asset;
High level of integrity and accountability;
Strong affinity with freedom of the press and journalism is a must.

 
What we offer
We are a group of ca. 70 colleagues who work both from home and in a nice office in the heart of Amsterdam. An appointment for one year, with the possibility of extension depending on performance and funding. Free Press Unlimited has a good pension scheme, 25 days of leave per year (on the basis of a full-time contract) and a reimbursement of travel expenses (public transport).
 
Interested?
Interested and qualified candidates are invited to apply no later than June 30, 2021. Please apply by sending your English CV and short cover letter to Tamara Lunacek (HR Officer) via this application form. 
Please note, applications are reviewed on a rolling basis. If we appoint a suitable candidate before the given closing date, we reserve the right to remove the vacancy from our website before that date. For questions about the position you can contact Marieke Le Poole at 06-57995730. 
This vacancy is being advertised internally and externally at the same time. In case of equal suitability, preference will be given to an internal candidate. An assessment and screening can be part of the selection process.
 
Non-EU candidates need to have a valid work permit to be considered for this role.
Free Press Unlimited is committed to ensuring gender equality, inclusion and diversity within our organisation. People of all gender identities, sexes, sexual orientations, colours, religions, national origins, abilities and age are eligible for this position.