Dabanga - Radio TV Online is an independent foundation that partners with Free Press Unlimited. With immediate effect, Dabanga is looking for a Project Officer (32-38 hours a week).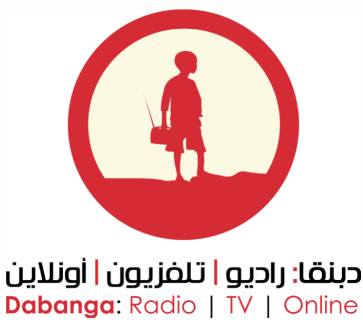 Dabanga - Radio TV Online is an independent foundation that partners with Free Press Unlimited. The media house produces independent news to make sure that everyone in Sudan, wherever they are in the country, is aware of vital information. This includes news on political developments, human rights abuses, outbreaks of disease, and gender-based violence. Dabanga believes that representation of these issues in the media can help foster information exchange, understanding, and eventually peace and a democratic transition in Sudan.
Originally operating as an exiled radio station, Dabanga was created as an independent news source, reporting on the conflict in the Darfur region. More than ten years after its birth, Dabanga's unique position and vast in-country network allows the journalists to remotely gather and publish news about every corner of Sudan.
With immediate effect, Dabanga, through Free Press Unlimited, is looking for a Project Officer (32-38 hours a week) to provide substantive, organisational and administrative support for Dabanga in the Netherlands and its editorial/production team in Sudan. The position has an important role within a small and inclusive team and offers the opportunity to contribute creatively and significantly to Dabanga's operations, through M&E, areas of project management, and input into project design, planning and reporting.
The position is based in Dabanga's office in Amsterdam.
 
As a Project Officer, here's what you'll be working on
Support the Programme Coordinator in the design of project proposals;
Development and implementation of Dabanga's M&E tools to capture data for project implementation, including collecting and collating Dabanga's online analytics and programme monitoring data, and regularly present results to the management team;

Provide data and draft text for narrative donor reports;

Support Programme Coordinator with the planning, organisation and implementation of projects; and work with external providers (such as interpreters/ translators/ trainers/ experts) where necessary;

Monitor the progress and execution of the project activities in collaboration with the Programme Coordinator, and provide information on any deviation and/or stagnation;

Build partnerships and develop agreements with donors, service providers and partner organisations in collaboration with the Programme Coordinator;

Share responsibility for writing communication contributions, web texts and keeping external project information up-to-date, including the design and development of multimedia content for projects;

Office management, HR support and administrative tasks. 
 
What we are looking for
University of Applied Sciences level of working and thinking;

You have experience in a supporting position, preferably in an international environment;

Knowledge of project management and the relevant methodologies including M&E;

Excellent command of English;

Experience in drafting donor reports, organisational newsletters and or website articles;

Experience in collecting and organising of, at times, complex information;

Knowledge and experience in the area of media, journalism and/or sustainable (media) development is preferred;

Good communication skills, verbally and in writing, good partnering skills;

High level of integrity and accountability;

Proactive, practical and flexible attitude;

Able to multitask and meet tight deadlines;

Cultural sensitivity and strong interpersonal skills;

Experience in collecting and organising of information relevant to the projects;

Proficiency in Microsoft Excel and Microsoft Publisher.
Desirable:
Priority will be given to candidates that have a working knowledge of Dutch and/or Arabic (spoken and/or written);

Experience with online content management systems and social media & website analytics.
 
What do we offer
A dynamic and international environment in a nice office in Amsterdam. An appointment for one year, with the possibility of extension depending on performance and funding. We offer a solid benefits package, which includes, among other things:
5 weeks vacation per year;

vitality allowance;

laptop;

Good pension scheme;

Full reimbursement of your travel expenses based on second class public transport when living outside Amsterdam.

How to apply
Are you reading this with enthousiasm? Then we'd love to meet you! Even if you do not check every box in this job post, we invite you to respond to this vacancy. Please apply by sending a short motivation and CV to Tamara Lunacek (HR Officer) via this application form.
The vacancy is open until we have found a suitable candidate. We therefore ask you to apply as soon as possible! For questions about the position you can contact Nigel Ballard, Dabanga Managing Director at nigel@dabangasudan.org.
Dabanga – Radio TV Online is committed to ensuring gender equality, inclusion and diversity within our organisation. People of all gender identities, sexes, sexual orientations, colours, religions, national origins, abilities and age are eligible for this position.
A screening can be part of the selection process.

Non-EU candidates need to have a valid work permit to be considered for this role.