We are currently looking for a Project Officer (38 hours per week) with 3-5 years work experience to contribute to projects focused on improving the safety of journalists.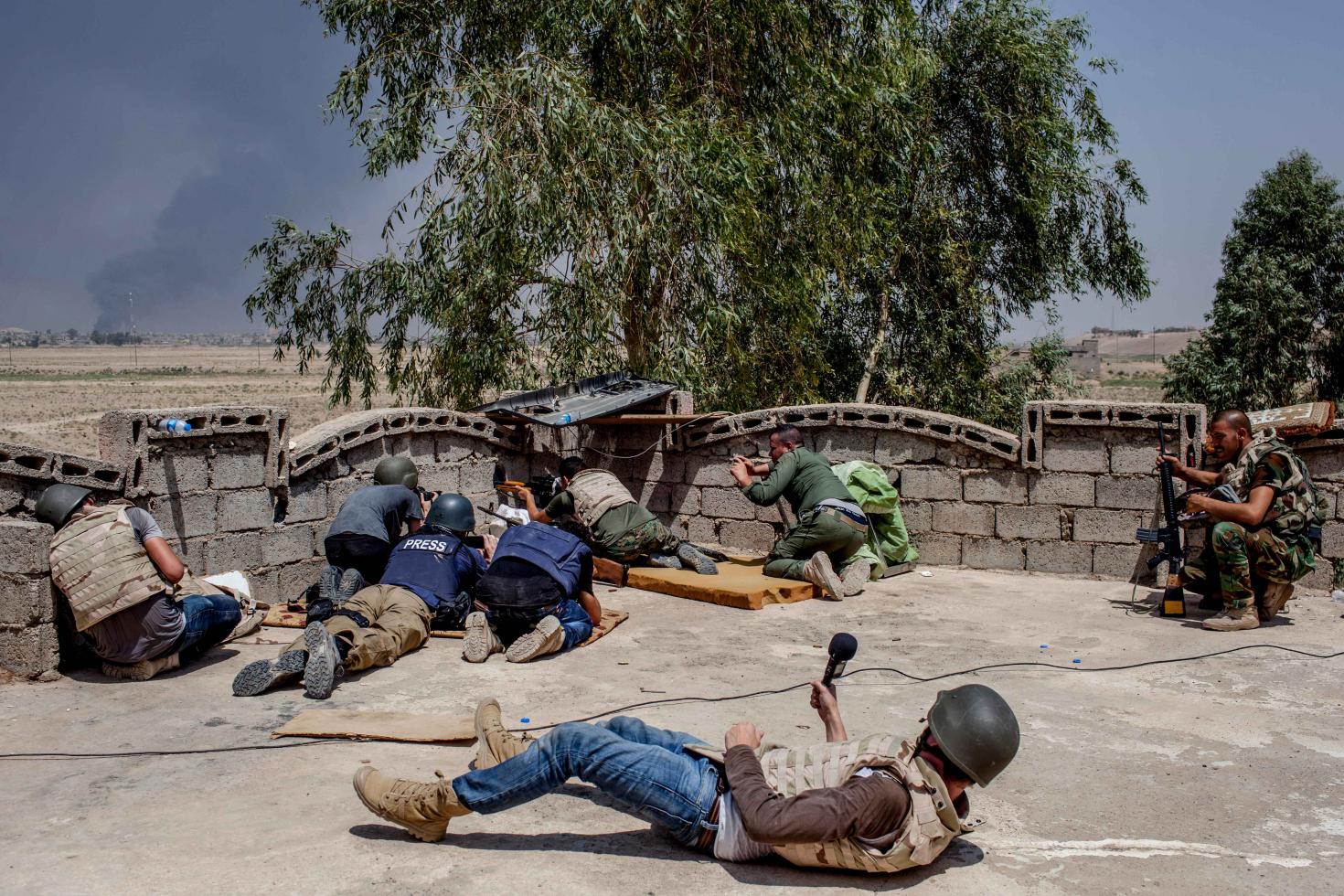 Free Press Unlimited strongly believes that all people are entitled to have access to unbiased, reliable and timely information. This enables them to assess their own living conditions, influence these and make the right decisions.
Press freedom is vital for gathering and spreading reliable, unbiased information. Journalists play a crucial role in providing people free and unrestricted access to information that can help them develop and monitor the authorities. Journalists can only do their work if they are free from intimidation, violence, and censorship. By supporting media professionals and journalists, we want to help people gain and keep access to the information they need to survive and develop.
We are currently looking for a Project Officer (38 hours per week) with 3-5 years work experience to contribute to projects focused on improving the safety of journalists. The safety team of Free Press Unlimited works towards a safer environment for journalists globally. We provide direct emergency and legal assistance to journalists and media through different programmes and we are involved in advocacy for safer working conditions.

Starting date: as soon as possible.

Your regular tasks and responsibilities
Research and verify incoming applications for emergency and legal support, and coordinate cases with other international organisations and local partners

Provide urgent emergency and legal assistance to journalists in distress

Provide input on safety of journalists for advocacy and communication purposes

Work on planning, organisation, reporting (financial and narrative) and implementation of projects, including administrative project related tasks

Monitor and manage project budgets
Support in communication arising from acquisition, preparation and implementation of projects

Support in the design of funding proposals
Monitor the progress and execution of the project activities and provide the organisation with information on any deviation and/or stagnation

Perform general project management tasks

Your profile
University of Applied Sciences level of working and thinking

At least 3-5 years of experience in similar programmes in the human rights and NGO sector

Experience with emergency support/case work

Good organiser and able to work with people from different (cultural, religious) backgrounds.

Knowledge of project management and the relevant methodologies

Good command of English and preferably a second modern language

Good communication skills, verbally and in writing; good partnering skills

High level of integrity and accountability;

Proactive and flexible attitude

Able to handle stressful situations and work with people under pressure

Strong networking and interpersonal skills and network coordination experience

Experience in collecting and organising of, at times, complex information;

Affinity with press freedom and/or safety of journalists is a must.

What we offer
We are a group of ca. 70 colleagues who work both from home and in a nice office in the heart of Amsterdam. An appointment for one year, with the possibility of extension depending on performance and funding. Free Press Unlimited has a good pension scheme, 25 days of leave per year (on the basis of a full-time contract) and a reimbursement of travel expenses (public transport).
 
Interested?
Interested and qualified candidates are invited to apply no later than May 18, 2021. Please apply by sending your English CV and short cover letter to Tamara Lunacek (HR Officer) via this application form.
Please note, applications are reviewed on a rolling basis. If we appoint a suitable candidate before the given closing date, we reserve the right to remove the vacancy from our website before that date. For questions about the position you can contact Jantine van Herwijnen (Programme Coordinator) email: vanherwijnen[at]freepressunlimited.org
This vacancy is being advertised internally and externally at the same time. In case of equal suitability, preference will be given to an internal candidate. An assessment and screening can be part of the selection process.

Non-EU candidates need to have a valid work permit to be considered for this role.
Free Press Unlimited is committed to ensuring gender equality, inclusion and diversity within our organisation. People of all gender identities, sexes, sexual orientations, colours, religions, national origins, abilities and age are eligible for this position.