Our work is made possible by the collaboration with and support from several partners, sponsors, donors and networks.
Some of our valued donors


Supporters of Media Lifeline Ukraine
In response to the Russian invasion in Ukraine, Free Press Unlimited launched Media Lifeline Ukraine: a coalition to protect journalists and keep reliable information available in and around Ukraine.
The partners and supporters of Media Lifeline Ukraine are:
The Strange Brew Strategies, Stichting Huisman Vredes Fonds, Metropolis M, Limelight Foundation, de NTR, De Speld, Agora Europa, Human Rights Foundation, facet&, The Social Handshake, NextDraft, PR Dashboard, Cirrus Foundation, European Journalism Centre, Raam op Rusland, Kinder, the Dutch Association of Journalists, VPRO, Financieel Dagblad, Rotary Club Nieuwspoort, Museum of WW2 Resistance, Beeld en Geluid Den Haag and the European Press Prize.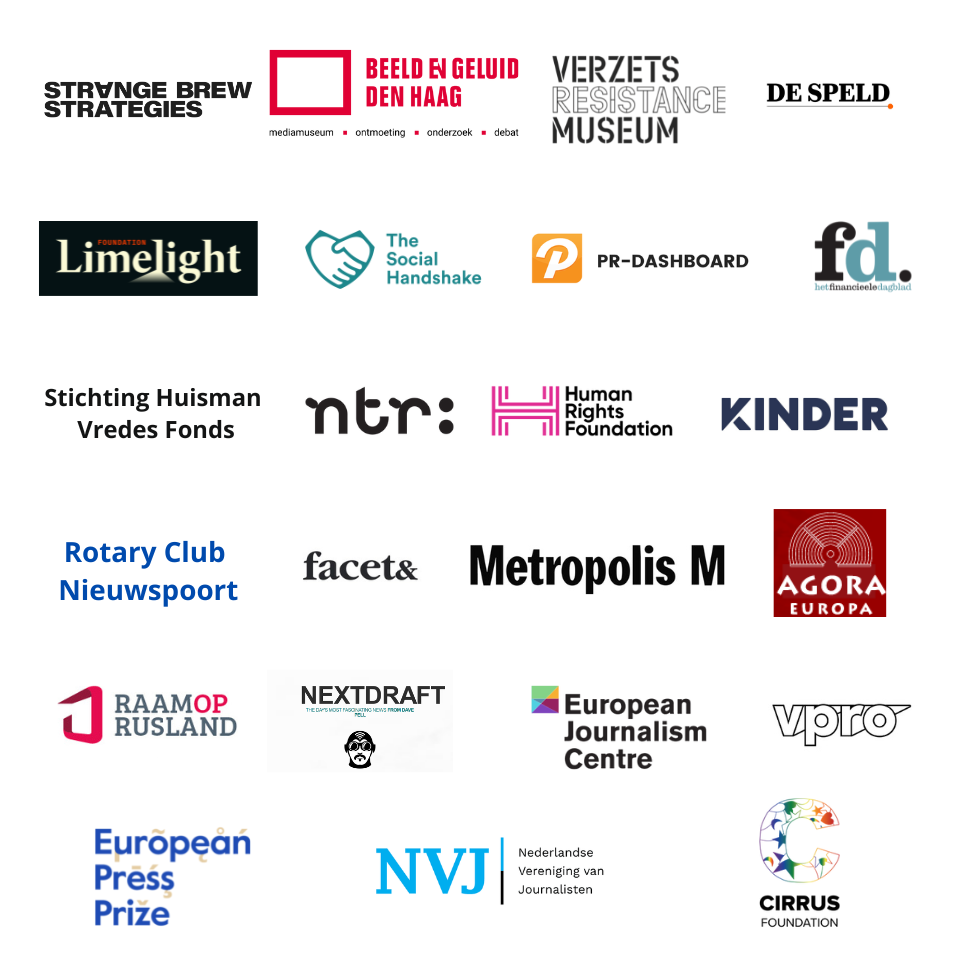 Memberships


Certifications