Mind the children: on the move in Europe
Thousands of children disappear without a trace in Europe every year. Mind the Children - on the move in Europe supports Lost in Europe in cross-border research into disappearances of migrant children and Defence for Children-ECPAT Netherlands  in raising awareness of this problem, with funding from the Dutch Postcode Lottery. Free Press Unlimited provides a safe working environment for the investigative journalists.
At the start of 2016, Europol Chief of Staff Brian Donald stated that in Europe at least 10,000 refugee children are missing. Who are these children and what happened to them? What is certain is that some of these children fall into the hands of criminal networks and human traffickers. We just do not know how many.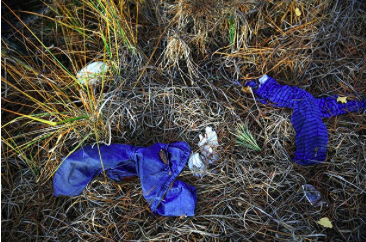 What is known, is disturbing. According to the UN, more than 75% of these young refugees who travel to Europe, face exploitation and sexual abuse. Children are found when cannabis plantations are rolled up, in nail studios and in brothels. One third of the 2,000 children went missing after 'the jungle' near Calais was cleared out.
Authorities shirk their responsibility, even though governments have a duty to care for and protect children found within their national borders, either legally or illegally, registered or not.
 
Lifting the veil
In 2017, a group of Dutch investigative journalists set up the Lost in Europe project to pull the missing children out of the black hole into which they seem to have disappeared. By means of investigation, they attempt to discover what happened to these children. The investigative journalists also want to contribute to a structural solution to this problem by exposing the causes and making those responsible aware of this problem. Meanwhile, journalists from Italy, Belgium and the United Kingdom have also become involved in Lost in Europe.
 
Safe online platform
Now, Mind the Children - on the move in Europe supports Lost in Europe, Free Press Unlimited and Defence for Children-ECPAT Netherlands in their work. Each organisation contributes to the project in its own, distinctive way. Lost in Europe focuses on investigating how it is possible that these vulnerable migrant children are not protected and disappear to a 'destination unknown'. Defence for Children-ECPAT Netherlands then takes these investigations to mobilise its network to demand for policy changes that aim for the children's legal protection, shelter and care. Free Press Unlimited facilitates the collaboration in providing a secure work environment for the journalists and overall project management. You can read more about the organisations and their role here.
Initial successes
Mind the Children has already booked important results. For instance, Secretary of State Harbers called for a new investigation into the disappearance of 60 Vietnamese refugee children from asylum centres, after an Argos (publishing partner of Lost in Europe) report on this subject. Also, the first major stories from Lost in Europe journalists appeared in foreign media: the British Newspaper, The Guardian, the Flemish weekly Knack and the Italian newspaper, Il Fatto Quotidiano.
Click here for more information about Mind the Children - on the move in Europe.