The inspiring opening hearing of the People's Tribunal on the Murder of Journalists
News
On November 2, 2021, the International Day against Impunity for Crimes against Journalists, the opening session of the People's Tribunal on the Murder of Journalists took place in the Nieuwe Kerk in The Hague. Press freedom representatives and supporters from all over the world gathered to attend the opening of this special project.
The People's Tribunal was set up by press freedom organisations Free Press Unlimited, Reporters Without Borders and the Committee to Protect Journalists to take action against rising violence against journalists. More than 1,400 journalists have been murdered since 1992. In eight out of ten cases where a journalist is murdered, the murderers go free. Continued high levels of impunity perpetuate a cycle of violence against journalists and threaten press freedom worldwide.
At the opening hearing of the Tribunal, attention was drawn to this development, and in particular to the role of governments in protecting journalists and investigating crimes against journalists. During the well-attended hearing, both in The Hague and online, several witnesses spoke about their own experiences with the persistent impunity for crimes against journalists.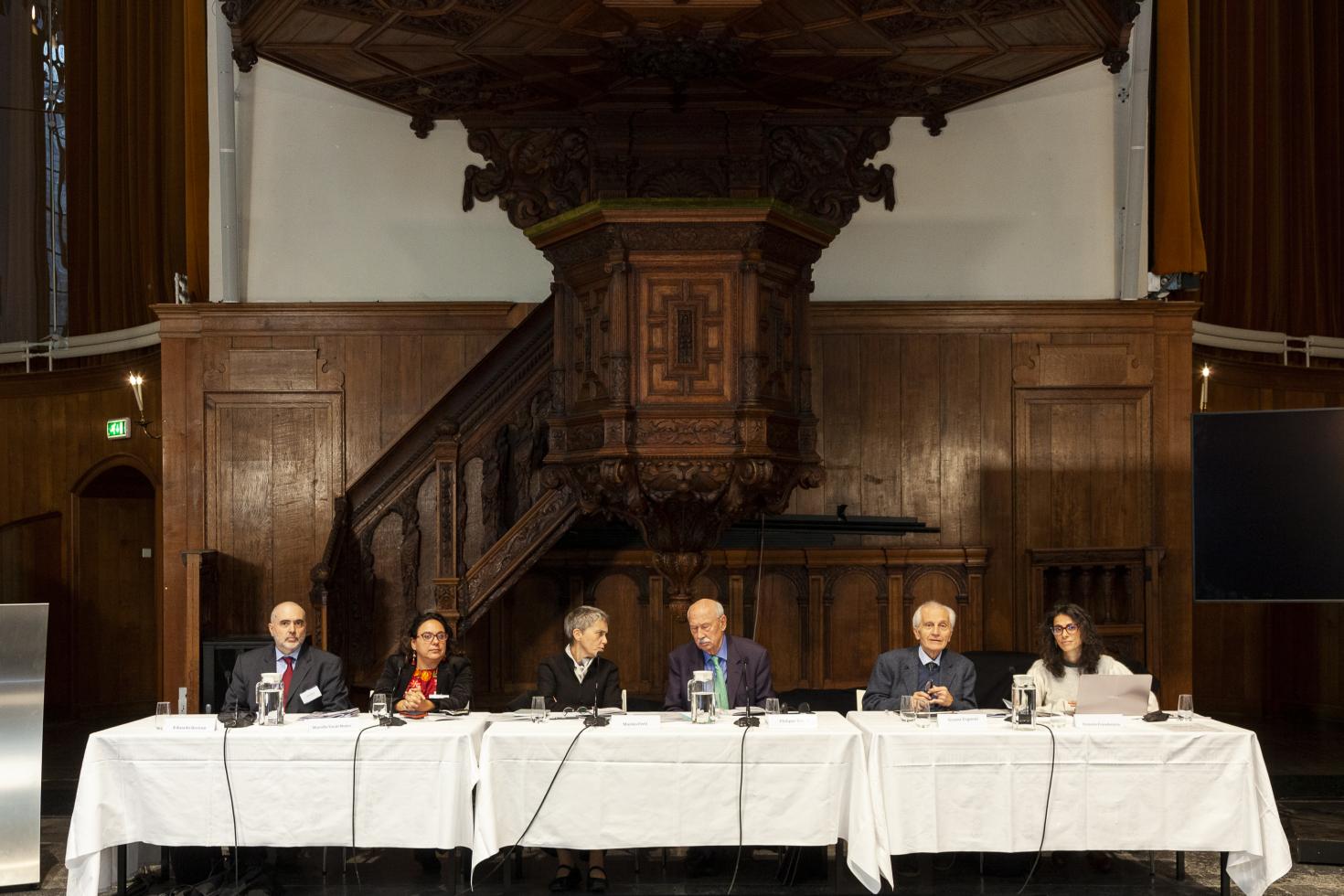 Testimonies
Hatice Cengiz, the fiancée of Saudi journalist Jamal Khashoggi who was murdered in 2018, Matthew Caruana Galizia, journalist and son of Maltese journalist Daphne Caruana Galizia, murdered in 2017, and Pavla Holcová, investigative journalist and colleague of Slovak journalist Ján Kuciak, murdered in 2018, talked about their search for justice.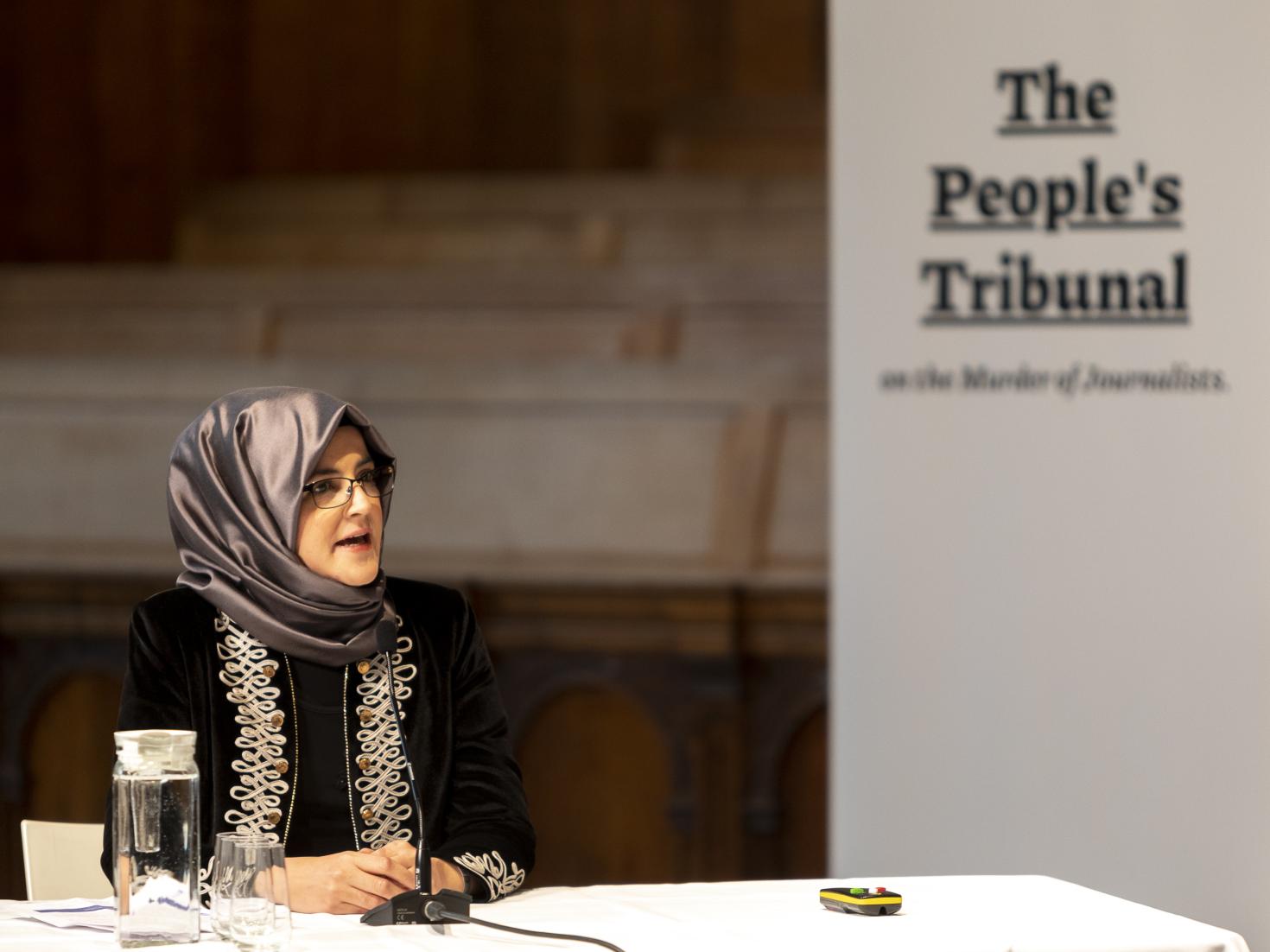 Filipino journalist and recent Nobel Peace Prize winner Maria Ressa testified about the escalation of violence against journalists and the threats and intimidation that hinder her work.
 

Finally, several witnesses from renowned international organizations contributed to the hearing, such as the UN Special Rapporteur on the Promotion and Protection of the Right to Free Expression Irene Khan, and Baroness Helena Kennedy of the High Level Panel of Legal Experts on Media Freedom.
 
You can still watch the opening hearing
The session can be viewed in its entirety here. The Tribunal has been described in more than 120 press releases in ten languages, including The Washington Post. Al Jazeera's video coverage of the day can be viewed here. The Tribunal will continue with three hearings, which will take place from January to March 2022. The next hearing will take place on 12 and 13 January 2022 in The Hague and will examine the situation in Sri Lanka, in particular the murder of journalist Lasantha Wickrematunge.
 
Watch a summary of the opening hearing