Free Press Unlimited is directed by Ruth Kronenburg. She manages a team of more than 70 passionate professionals. These professionals work closely with over 300 partners to oversee media projects in over 50 countries worldwide. Our office is located in Amsterdam, the Netherlands.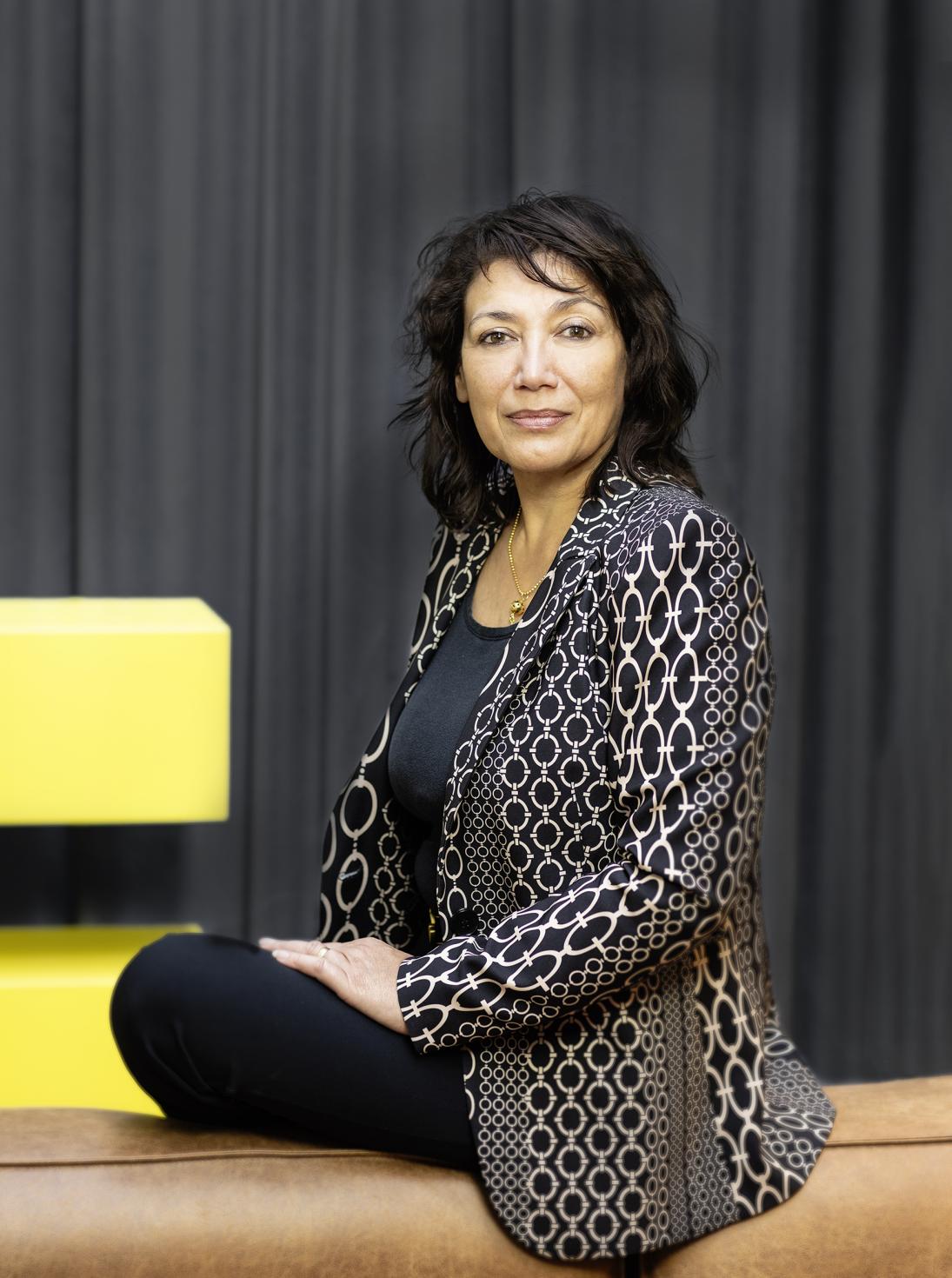 As of April 1, 2022, Ruth Kronenburg is the Executive Director of Free Press Unlimited, after Leon Willems resigned from the board at his own request after 11 years of forming the board together with Ruth. Leon will remain involved in the organisation as senior advisor international partnerships. Ruth now manages a team of more than 70 passionate professionals. These professionals work closely with over 300 partners to oversee media projects in over 50 countries worldwide. Our office is located in Amsterdam, the Netherlands.
 
Biography Ruth Kronenburg
Ruth Kronenburg leads the organisation's global activities. She is responsible for the international implementation, operation, advocacy and emergency support. She also oversees international projects in Central America, West Africa, MENA region, South Asia and Eastern Europe.
In her previous role as Director of Operations, she held an equivalent position on the Board of Directors, overseeing and being responsible for the operational side of the organisation. Kronenburg was co-responsible for the increasing development in financial, social, professional and economic growth of the organisation with an eye for the sensitive and security issues of the journalists and media in the world.
Four years prior to joining Free Press Unlimited in June 2011, she was interim director / manager specialised in media related organisations. Her achievements included the successful reorganisation of Radio Zamaneh in less than 18 months. Prior to her freelance career, she worked as General Manager for the Endemol Holding group for over 13 years.
Her specialism is change & people management combined with business administration. Her approach to leadership is a blend of clear strategic know-how and a deep understanding of the organisation's mission: always in service of contributing to the flow of reliable information worldwide.
Kronenburg's main goal is to ensure that Free Press Unlimited maintains the organisation's strong reputation on Press Freedom and Safety of Journalists. In the coming years, she will continue the successful course of the organisation, while also leading the innovation needed in today's turbulent time for press freedom.
Kronenburg holds a bachelor's degree in business administration and studied PR/Communication. In addition to her work at Free Press Unlimited, Kronenburg also served and continues to serve on a number of boards:
Global Forum for Media Development (GFMD)
Treasurer, member of Executive Steering Committee: Oct 2021 – Present, Brussels Region, Belgium

TNI (Transnational Institute)
Board member (treasurer): Oct 2018 – Present, Amsterdam Area, Netherlands

Pro Bono Connect
Member Advisory Board: Apr 2016 - June 2021, Amsterdam Area, Netherlands
 
Remuneration Policy 
Board
In determining the board remuneration, the Directive on Remuneration Scheme Directors of Charities of the VFI and the Wijffels Code were followed. The remuneration is subsequently fixed in accordance with the salary scales in the Legal Regulations of Free Press Unlimited. These are revised annually and made known to stakeholders and interested parties. The level of the Board remuneration is mentioned each year in the Annual Report. Free Press Unlimited places importance on mentioning that the Board and management remuneration (including members of the Management Team) is considerably lower than the maximum allowable remuneration in compliance with the Wijffels Code.
Supervisory board 
Free Press Unlimited has a Supervisory Board. The tasks and responsibilities of the Supervisory Board are described in the Articles of Association. The Chairman and members of the Supervisory Board perform their duties without remuneration.
Members of the Supervisory Board

Employees
Free Press Unlimited has its own Legal Regulations where terms and conditions of employment for staff (including Board and management) are set out. Revisions take place in consultation with the Personnel Representatives. Grading takes place based on set function descriptions and corresponding salary scales (maximum 10). Remuneration takes place in accordance with the Focus system. The Focus system is described in detail in the Legal Regulations.
Legal Entities and Partnerships Identification Number (RSIN): 850683476
Commercial Register No.: 52957535
 
Organisational structure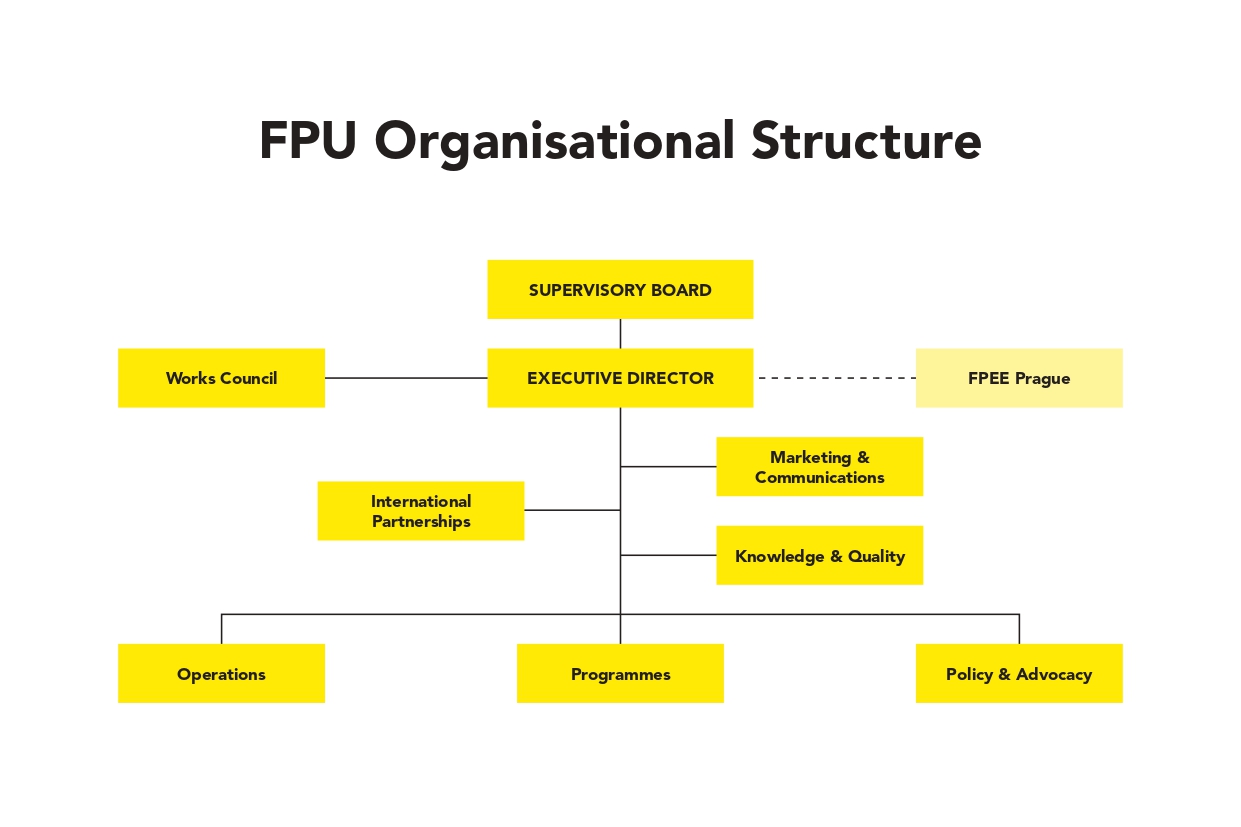 Additional documents