Become a friend of free press!
Do you stand for press freedom? Become a friend of Free Press Unlimited and support our work structurally!
As a friend of Free Press Unlimited you are providing a direct contribution towards:
Enhancing press freedom.
The support of journalists in need.
Putting press freedom on the political agenda.
Inclusiveness in the media.
Enter a mandate below for a recurring or one-time donation. You can also pay with IDEAL, PayPal and Credit Card. Or simply donate with a Tikkie. Prefer to transfer an amount yourself? Our IBAN is: NL92 INGB 000 000 7676.
Do you want to make your donation more impactful? Make a donation via Give for Good! Give for Good helps donors support the future of a good cause by investing your donation in an ethical, sustainable and social investment fund. Free Press Unlimited then receives the return every year. This return continues to grow forever, making your donation a lasting source of impact! Make a donation to Free Press Unlimited via Give for Good here.
Would you like to know more about tax-free donations or gifts and bequests? Free Press Unlimited has an ANBI status, so that's possible. More here.
 
Successes
Here's a glimpse at some of the successes we have achieved in the last few years:
Of course we are achieving many more results thanks to the contributions of our friends. For a complete picture of our work for freedom of the press, see the Free Press Unlimited country overview.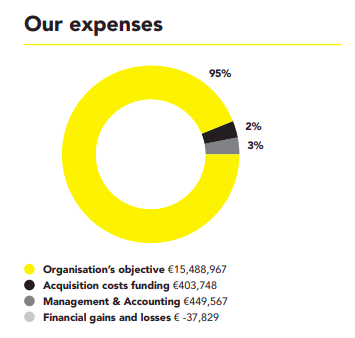 For more information about our expenditures, our income, the way we work and the current position of freedom of the press around the world, please read our Annual Report.

Tax-free donating and legacies 
Do you live in the Netherlands and would you like to take advantage of the option to make your donations to Free Press Unlimited tax-free? Or are you considering including Free Press Unlimited in your will? Thanks to our ANBI status, that is very easy to do. To make a tax-free donation you can also simply complete the tax-free donation Form. For any donation of €50 or more per year, you can deduct the whole amount from your tax return. That is beneficial for you and certainly beneficial for us.

Contact
Do you have a question about contributing to the work of Free Press Unlimited? Or do you want to change or cancel your donation? Please contact Janine van Doorn.
E-mail: jvandoorn@freepressunlimited.org
Phone: +31 20 8000 400 | +31 6 821 280 36

Photo in header: Paul Enkelaar. Photo form: Gabby K.