Delivery of the Judgment: People's Tribunal on the Murder of Journalists
News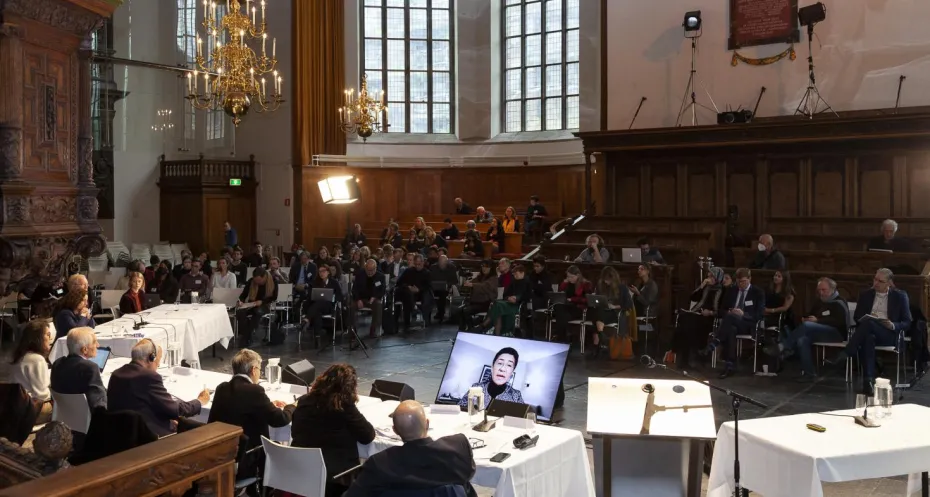 On 19 September 2022, the closing session of the People's Tribunal on the Murder of Journalists took place in the Nieuwe Kerk in The Hague. Press freedom representatives and supporters from all over the world will gather to hear the delivery of the judgment.
Why is the People's Tribunal so important?
The Tribunal on the Murder of Journalists is a unique attempt at building a legitimate evidence record of cases of murdered journalists worldwide in the form of public case hearings and tribunal proceedings
Coupled with ongoing advocacy efforts to increase protection for journalists globally, all documentation of the Tribunal (case files, the indictment and footage of all public testimonies) will act as an important contribution to the fight against impunity. In other words, the People's Tribunal has gathered an extensive amount of material that may be used in future cases. This makes the Tribunal an important catalyst in enabling change in the future.
The Tribunal also played an important role in empowering victims and recording their stories. The organizers extend their immense gratitude to all witnesses who have contributed to the hearings by sharing their stories and providing evidence to the Tribunal, in particular all those family members, colleagues and friends who testified about the loss of their loved ones. Many of the witnesses described the hearings as an empowering process - to know that the murder of their loved one is not being forgotten The Tribunal thereby not only aimed to set an example for states, who fail to pursue justice in the majority of these cases, but also aimed to provide a platform for all those affected by the staggering impunity for murders of journalists. 
What is a People's Tribunal?
The People's Tribunal on the Murder of Journalists was set up by press freedom organisations Free Press Unlimited, Reporters Without Borders and the Committee to Protect Journalists as a grassroots initiative, to take collective action against the rising violence against journalists.
More than 1,400 journalists have been murdered since 1992. In eight out of ten cases where a journalist is murdered, the murderers go free. Continued high levels of impunity perpetuate a cycle of violence against journalists and threaten press freedom worldwide.

Watch the previous public testimonies on our YouTube channel.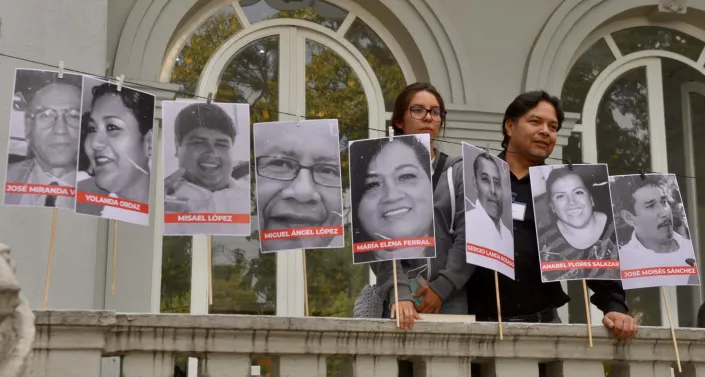 "This trial was the closest our family have ever come to have our day in court and it has given our family renewed hope, courage and strength to keep fighting."

- Ahimsa Wickrematunge, daughter of journalist Lasantha Wickrematunge, whose case was heard at the People's Tribunal on the Murder of Journalists.