Research: How critical are young people towards information?
News
Free Press Unlimited, with support of the Swedish Postcode Foundation, has investigated how teenagers in Mexico, South-Africa and the Netherlands engage with information on social media. A new report issues recommendations to teachers, media organisations and others on how to support information literacy at a time where disinformation is rampant.
Words like fake news, misinformation and echo chambers have dominated conversations about digital media over the past five years. The Covid-19 crisis proves once again that they have serious consequences: misinformation and 'fake news' can cost lives.
It is more important than ever for people to be equipped with tools to navigate the increasingly polarised and potentially misleading content they encounter online. This is especially true for young people, who rely heavily on social media for information.
Free Press Unlimited launched the research project Keeping It Real. Together with experts, we investigated how seven groups of 13 and 14-year-olds with different socioeconomic backgrounds and nationalities engage with information they encounter on social media.
"If we want to better support the critical media and information literacy skills of young people, it is vital that we understand their current behaviour and attitude towards the information they encounter online," says lead researcher Tim Schoot Uiterkamp. "This means understanding in which situations they are already critical towards a post or other piece of information they see on social media, but also what makes them care or not about whether the information they see is reliable."
Published on 25 May the report contains recommendations for teachers, trainers, practitioners, policymakers, media and media development organisations who work with and for your people.
"It's very important to get the kids themselves involved. Many children already fact check some forms of information, but not all and not always consciously. One approach to media literacy development is asking them to make this internal fact-checking process explicit," says project leader Peter van Lier.
Free Press Unlimited will use the study's findings for the development of pilot projects in different countries. These are aimed at boosting critical thinking, the ability to distinguish misinformation from reliable, fact-based news and information, as well as foster an understanding of the value of reliable information.
DOWNLOAD THE FULL REPORT: KEEPING IT REAL (PDF): 

Questions regarding the research can be send to kir@freepressunlimited.org.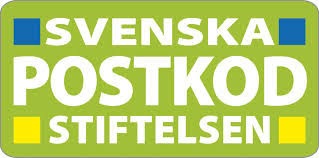 Photo: Paul Enkelaar