Successful webinar for Free Press Live 2020
News
On 5 November 2020 the fifth edition of Free Press Live – Stand up for Journalists and Justice took place in the form of a live webinar. The renowned journalist Maria Ressa was honored with the Free Press Award for Most Resilient Journalist. Věra Jourová, Vice President of the European Commission for Values and Transparancy, gave the keynote speech. All speakers underlined the importance of reliable information and the safety of journalists.
Winner Most Resilient Journalist Award: Maria Ressa
The jury chose Maria Ressa as the Most Resilient Journalist of 2020. The globally renowned Filipino journalist and CEO of Rappler has been an advocator for press freedom for years. Even now, when she has been victim of a politically motivated prosecution, and is facing up to six years in prison, Maria Ressa has remained a beacon of hope and optimism for journalism.
In a live connection Maria Ressa responded and spoke about her drive to continue her battle to defend press freedom: "I get an average of 90 hate messages per hour, and have been detained by my government. But when they detain me, they unshackle me, because I am fighting for my rights. What we do as journalists is important, we can't stop holding power to account. So we move forward one step at a time."
The winner of the Newcomer of the Year - Hans Verploeg Award was also present: Bianca Albu. This Romanian journalist uncovered links between a money laundering network belonging to the Spanish Royal family, a corrupt Romanian politician, and the local police, and showed great determination when she got confronted with political aggression in the first year of her career.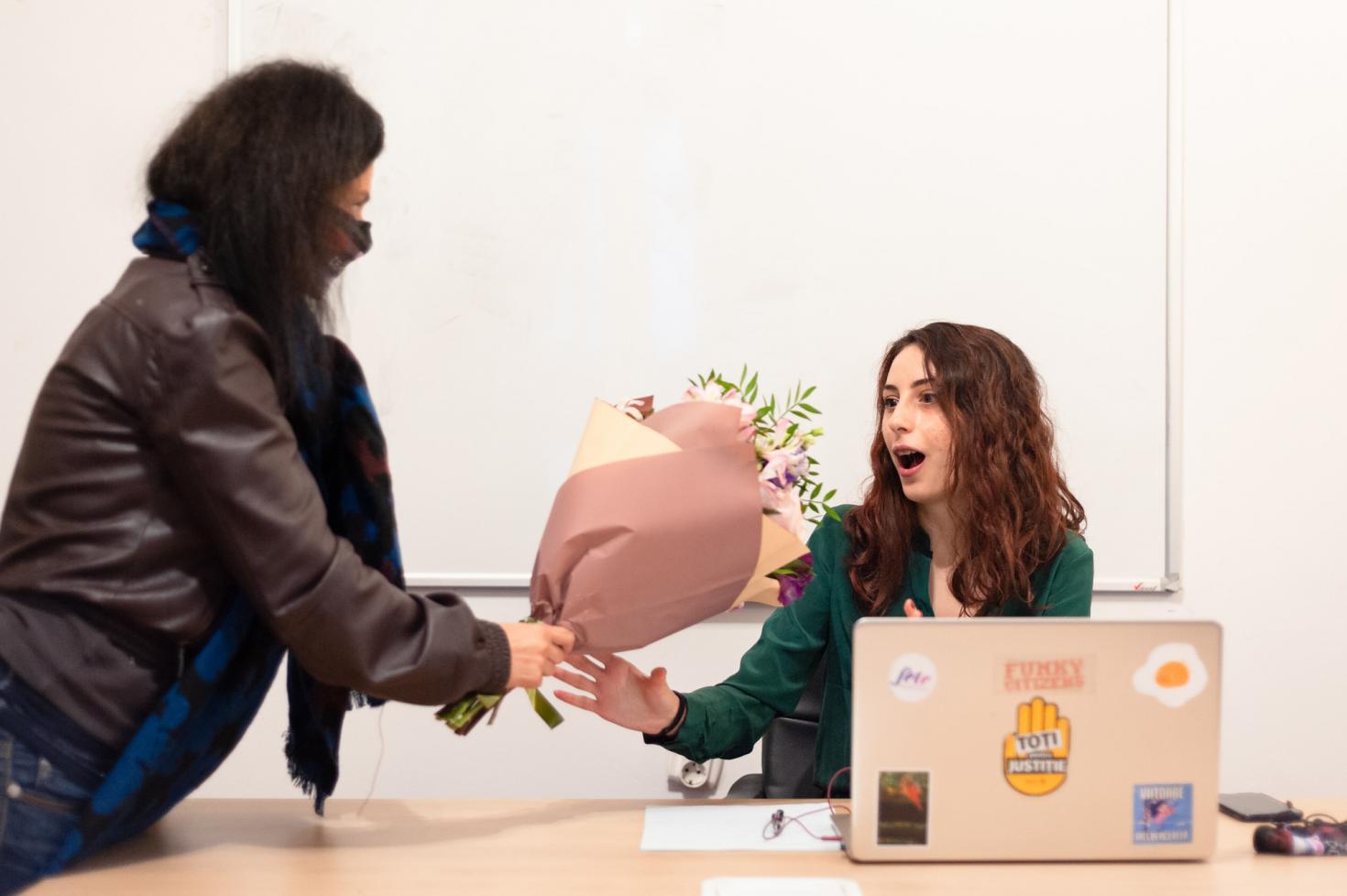 Keynote speech 

Věra Jourová
This year Věra Jourová: Vice President of the European Commission for Values and Transparancy, gave the keynote speech. She stressed the need to take action and called to fight against impunity.
"This year we see an increased importance of the work of journalists and with that an increased importance of their safety. With the European Democratic Action Plan we are working on a better protection of journalists against abusive litigation, harassment and threats. After the assassinations of Daphne Caruana Galizia in Malta and Jan Kuciak in Slovakia we see we definitely need to do more to guarantee that journalists can do their work freely and safely. We call on all countries to bring to justice those responsible for crimes against journalists. This impunity only fuels fear, mistrust and creates barriers for free and independent media across the world."
 
Leon Willems: civil society's role to support journalists
Director of Policy & Programmes of Free Press Unlimited, Leon Willems, was interviewed during the event. He asked attention for the role of civil society in enabling journalists and independent media to do their job.
"We are in so much need to protect civil society, and to organise civil society across the world. Because the local press freedom organisations know best how to support their case. There are so many people who depend on the solidarity of civil society to stand up for journalists so that they can exercise their job to provide us with the right to information. This is something that Free Press Unlimited believes deeply in." 
 
Watch the full webinar here: