Update 2022: Emergency Response at Free Press Unlimited
News
Despite the growing global attention for the safety of journalists, the current reality is that journalists are at an unprecedented level of risk. This is reflected by the uptake in numbers of emergency applications that Free Press Unlimited has received in the past period.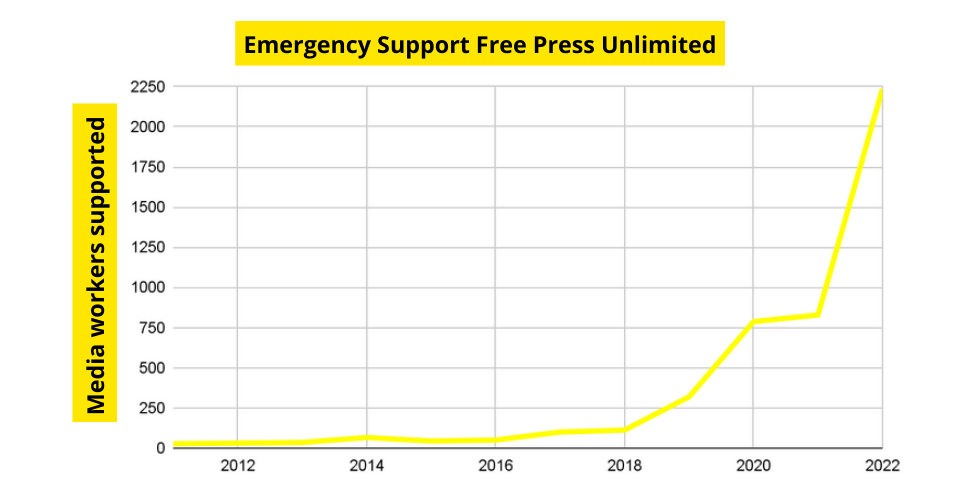 During the last 2 years, the Safety Team received a staggering number of emergency applications from journalists worldwide. With the uptake in applications came devastating stories of threats and harassment on a daily basis.
This was exacerbated by the COVID-19 crisis, the attack on press freedom in countries like Myanmar, Afghanistan and Nicaragua, and now also because of the war in Ukraine.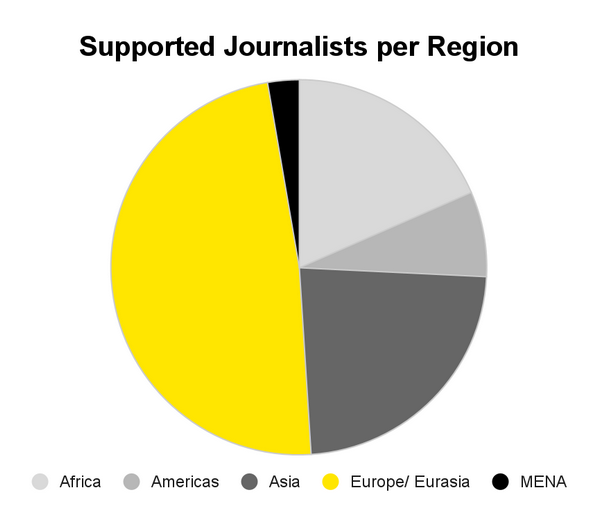 Emergency response and COVID-19
The past years marked an alarming time for the safety of journalists around the world. On top of the attacks that journalists and other media workers suffer on a daily basis just for doing their job, the COVID-19 pandemic and several crises in different parts of the world have exacerbated their already vulnerable and uncertain working conditions. 
 
Emergency response - Ukraine
Journalists in Ukraine have been targeted and continue to face unprecedented dangers whilst carrying out their work in the wake of the Russian invasion. They have been tortured, kidnapped, attacked and killed, or refused safe passage from cities and regions under siege. 
 
Emergency response - Myanmar
In Myanmar, attacks against media workers have increased dramatically since the coup d'état that left the country under the rule again of the authoritarian military junta. This resulted in a high number of journalists being imprisoned without a trial or facing arrest warrants in retaliation for reporting "fake news", forcing countless of them to go into exile where they continue to face harassment for doing their work. 
 
Emergency response - Ethiopia
In Ethiopia, numerous journalists have been arrested, harsh emergency laws have come into effect, and press freedom violations continue to rise since the start of the civil war between federal government forces and the Tigray People's Liberation Front. 
 
Emergency response - Nicaragua
In Nicaragua, the government led by Daniel Ortega has escalated its attacks by closing media outlets and compiling a list of 100 journalists that should be considered terrorists. 
 
Emergency response - Afghanistan
A continuing worrying situation is that of media workers and journalists in Afghanistan since the Taliban takeover in August of last year, which is marked by targeted pursuits, severe threats, oppression and censorship, especially of women journalists and journalists from minority groups.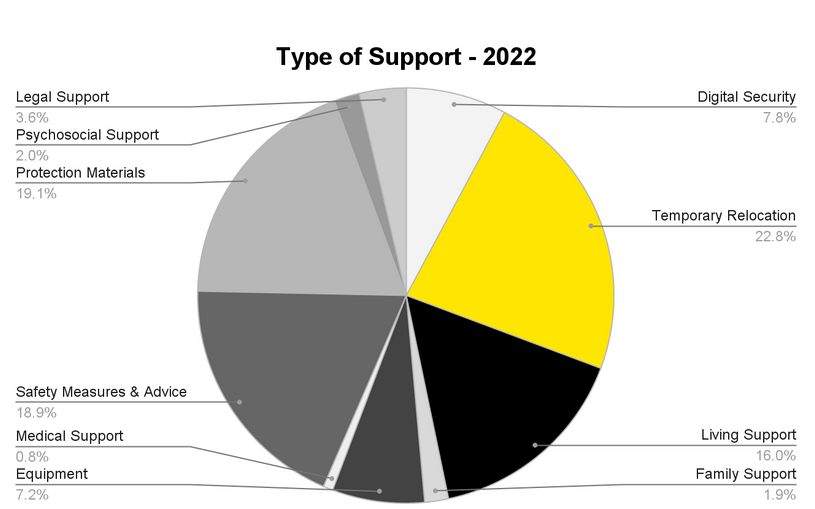 Press freedom is not only deteriorating in repressive countries. Journalists, and especially investigative journalists, have increasingly come under pressure in democracies in the world such as the United States, Hungary, Brazil and Poland. In the past years, governments and non-state actors have found innovative ways to suppress and silence media workers and journalists beyond physical violence. Intimidation, censorship, website blocking, trolling and vexatious lawsuits are now common strategies employed to silence any critical voices worldwide, but they are especially effective against independent journalism. It is painfully apparent that a free press can never be taken for granted, even when democratic rule has been in place for decades.
Do you need emergency support?