Killing the truth is the world's safest crime. In eight out of ten cases the killers of journalists go free. That is why the project A Safer World For The Truth is conducting their own investigations into cold cases of murdered journalists. To investigate, document and pursue justice.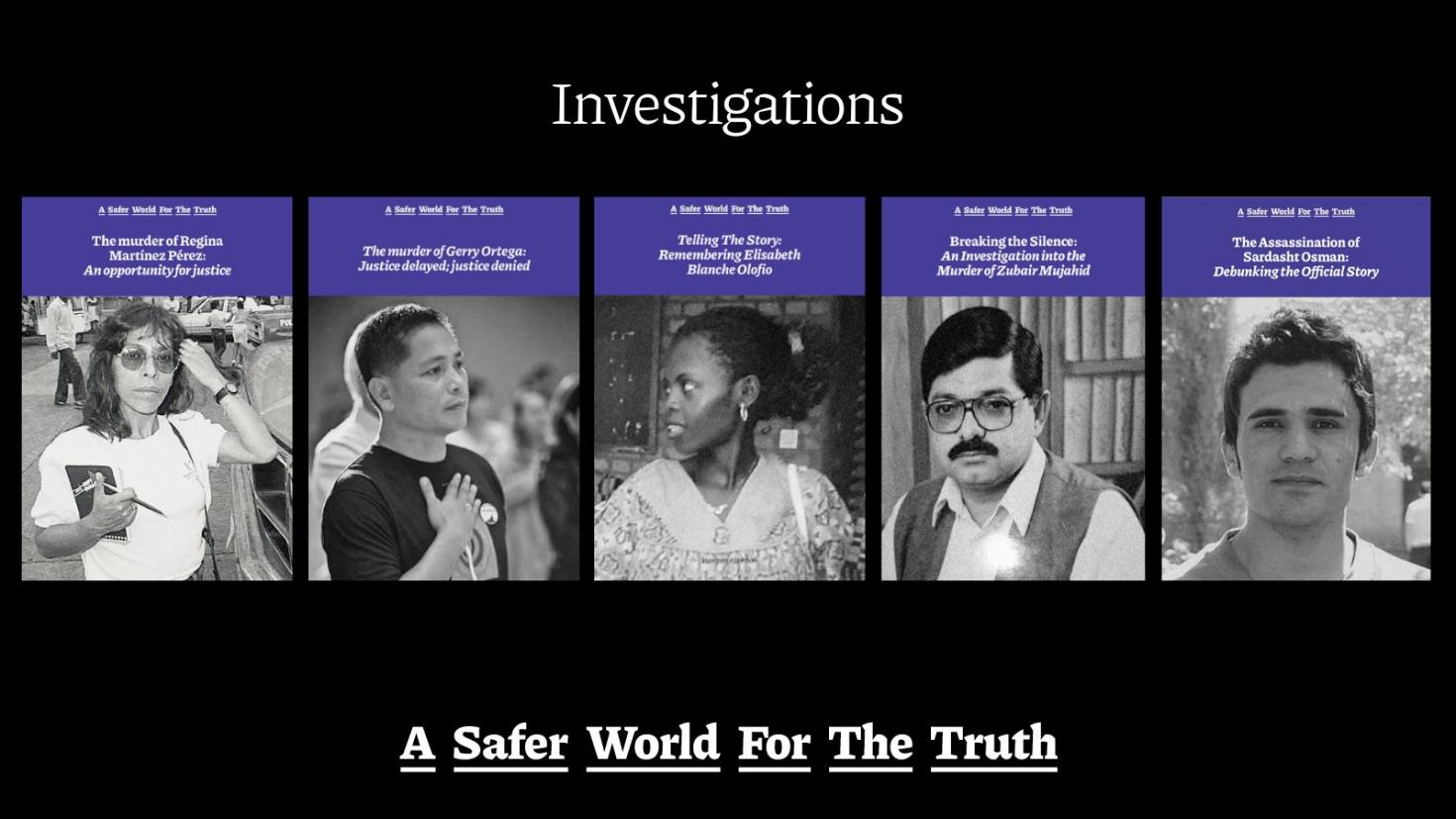 The report "The Assassination of Sardasht Osman: Debunking the Official Story"
The report: "The murder of Gerry Ortega: Justice delayed; justice denied"
The report "Telling The Story: Remembering Elisabeth Blanche Olofio".

The report "Breaking the Silence: An Investigation into the Murder of Zubair Mujahid".

The report "The murder of Regina Martínez Pérez: An opportunity for justice".
'A Safer World For The Truth' is an initiative by Free Press Unlimited (FPU), Reporters Without Borders (RSF) and the Committee to Protect Journalists (CPJ).
Find more information about A Safer world For The Truth in this dossier.