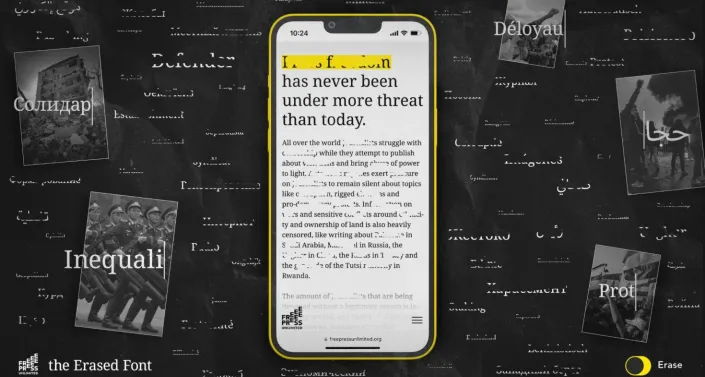 Campaigns
The Erased: unifying against censorship
363 journalists are imprisoned worldwide
Around World Press Freedom Day (3 May 2023) we launched 'The Erased' to turn all eyes on the danger of censorship and the 363 imprisoned journalists worldwide. Most of the time, the stories of these journalists remain untold - because what is not published cannot be read. Now, The Erased's unique and specially designed font makes them visible. Media outlets and organisations from all over the world joined and united against censorship.
The Erased uses a unique font that links every single one of the 363 imprisoned journalists to a censored word, and erases these words from participating (news) websites worldwide. This symbolises the importance of free, independent journalism and the danger of censorship. It takes away our right to know. 
Hero stories
Besides making censorship visible, The Erased also shines a light on the heroic journalists that face arrest, assaults or imprisonment. Each erased word symbolises a currently imprisoned journalist. Through all participating platforms, people can click through to a website on which these words become visible and tell the stories of journalists who faced imprisonment or legal threats through in-depth interviews. 
"I have been arrested several times. (...) as I investigate corrupt officials, organisations and companies, I am always a target. The people I expose try to stop me because they do not want their corrupt affairs to come out." - Pidson Kareire, Uganda, one of the featured journalists.
The 'The Erased' website features the stories of 6 more journalists who have been censored while writing about an erased word. This way we visualise and contextualise what happens when we lose press freedom. These journalists are heroes: they were silenced while remaining resilient in doing what mattered most. These erased stories will be told through this campaign, standing up against the censorship put upon them.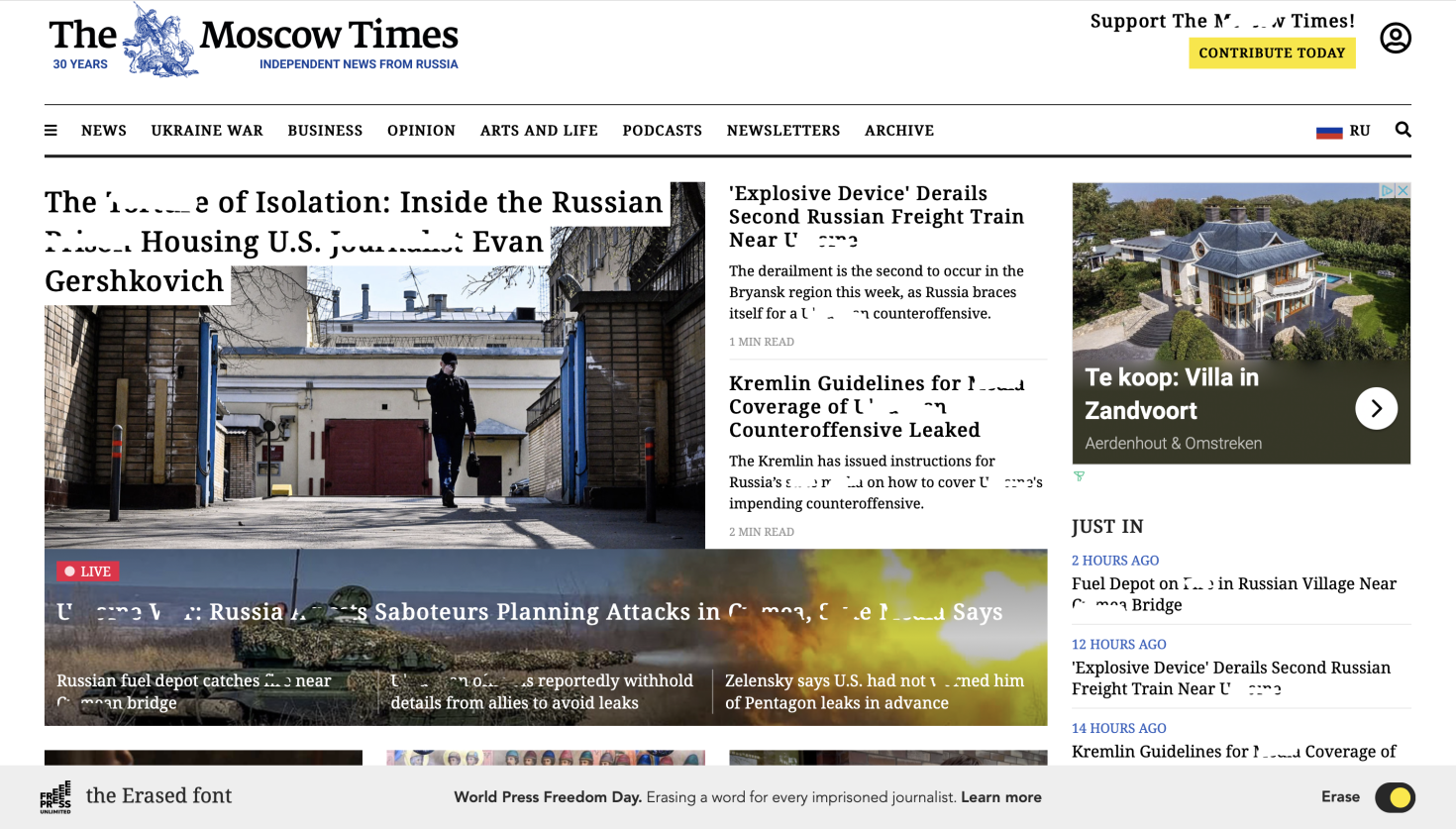 Follow up
Because the imprisonment of journalists is very pressing issue, we will continue with The Erased. It will be a yearly recurrent concept. To stay up to date have a look at our "The Erased' dossier. Everything concerning The Erased and the issue of censorship and imprisonment of journalists is collected here.
The 'The Erased' website will also remain online.