In-depth environmental reporting in Nepal
Nepal is one of the most climate-vulnerable countries in the world. Free Press Unlimited supports partner organisation NEFEJ in their mission to provide the citizens of Nepal with reliable information about environmental issues. In 2019, research by the organisation exposed flaws in an important report about the environmental impact of a planned airport. Based on this evidence, citizens managed to put the construction on hold.
High-quality information about climate change is crucial in Nepal. The country's economy is heavily reliant on natural resources, and a lot of people's livelihoods depend on ecotourism, a sector vulnerable to the effects of climate change. In-depth environmental reporting can help both the government and communities make well-informed decisions on environmental issues. But many media outlets struggle to access all the facts or lack expertise.
The Nepal Forum of Environmental Journalists (NEFEJ) aims to bridge the existing knowledge gap. With support from Free Press Unlimited, the organisation trains journalists to build expertise on environmental issues. In 2019, 21 journalists received a three-day training on climate change reporting, after which nine journalists conducted in-depth research into complex environmental issues for radio, television and print media./
 
An airport in a biodiversity heaven?
One of these studies was the research into the actual environmental impact of a new airport. To accommodate the 9.2 million people who are expected to fly to Nepal by 2030, the Nepalese government decided to build a second international airport. Proposed location: Nijgadh rainforest, a biodiversity heaven. Although a mandatory governmental Environmental Impact Assessment (EIA) was completed and approved, its credibility was questioned. How much will nature really suffer? NEFEJ wanted to get to the bottom of it, and decided to investigate the EIA.
"It's very important to do in-depth research in case of big projects like these, that have a huge social, economic and environmental impact," says Rajaram Gautam, NEFEJ's research team leader. The first step his team had to take was to acquire the original EIA report. Guatam: "This was really challenging. Only after we used our constitutional right to information, the government gave us access to the EIA."
 

Damning conclusions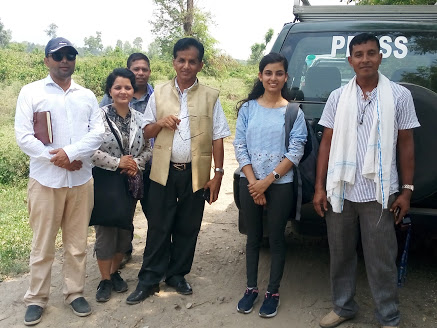 In their quest to tell the whole story, NEFEJ was supported by Batu Krishna Uprety. Uprety is the retired head of the EIA department within the Nepalese Ministry of Environment and has spent over two decades in institutionalising the EIA process in Nepal. He exposed serious faults in the government-approved report: "The EIA did not study the possibility of an alternative site. Furthermore, the report was not publicly accessible for the imposed 30 days."
Gautam and his team spoke with all stakeholders involved, from environmentalists to proposed airport staff. Their research pointed out that the EIA ignored significant issues related to forest cover, drinking water resources, danger of flooding in downstream areas and environmental pollution. Gautam's team and Uprety reached a damning conclusion: "This report cannot technically be called an EIA report."
 
Facts support protest
NEFEJ handed over the critical report to the Minister of Culture, Tourism and Civil Aviation during a public event. Its findings were picked up by various national media and published on NEFEJ's own online news portal, hakahakionline.com. The report helped galvanise the demands of Nepali people who protested against the airport plans and demanded better protection of the country's environmental resources.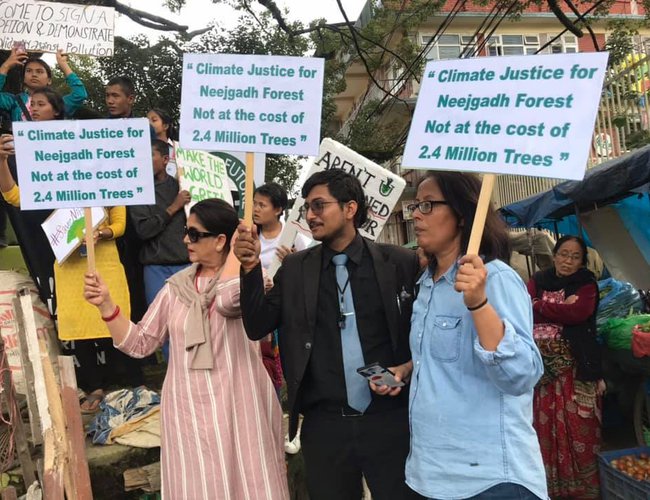 Eventually, a petition was filed at the Supreme Court, which issued an interim order to put all construction activities on hold; an achievement made possible by the hard work of a dedicated team of investigative journalists, determined to expose the truth. Uprety: "The information from the NEFEJ report has been instrumental in raising awareness and provided the input and facts for those who stood up to save the Nijgadh forest."
 
Photo in header: Peter Lubeck