El Salvador: "The state is trying to exhaust the media financially and legally."
Hostile speech, raided homes and offices, arbitrary arrests, the independent media in Latin America are suffering from a massive crackdown, even forcing some of them to work from exile. How do they get on? In this series we discuss the situation in four Latin American countries with Manon Muti, Latin America Programme Coordinator. Today: El Salvador.
Manon Muti, who is in contact with our partners on the ground on a daily basis, and coordinates projects to support and sustain independent media in Latin-America, sees that there is a very strong authoritarian trend going on, particularly in Central-American countries. We have heard this about Venezuela in our previous story, and El Salvador is no exception. On the RSF Press Freedom Index from May 2021, the country ranks 82 out of 180, but even since then the situation has worsened.
"In the whole of Central America we are witnessing an overall setback in terms of democratic processes, which is really concerning," Manon explains. "Especially in El Salvador, the government of President Nayib Bukele has really concentrated all forms of power since he's been elected."
This is not done in one go, but is carefully orchestrated. Manon: "Little by little, he revoked some constitutional judges. He passes new, arbitrary laws. All to move towards a concentration of power around his figure."
 
Hostile speech and gang threats
Another tactic that is used to silence the press and other critical voices, is to turn the public opinion against them. "President Bukele uses very hostile speech against the media on TV, and on Twitter. He's very active on social media, and he also has a troll army that is harassing all critical voices."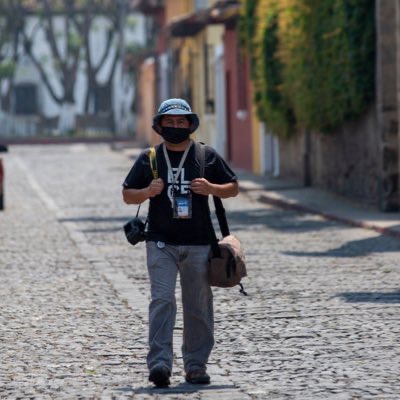 Besides silencing other opinions, he is also limiting access to public information. Manon explains: "He passed a law that makes it impossible to know how much the members of parliament and civil servants earn. Independent media, among which are our partners, have no access to this kind of information. And if they report on it, it is considered an offence."
Another big problem in Central America is gang violence, in many occasions gangs rule the streets in urban areas. Especially in El Salvador this is a major factor in the work of independent media. "Usually in Latin-America, the attacks on journalists mostly come from authorities. But in El Salvador, and Honduras and Mexico, journalists are also being threatened by gang members. When journalists report on abuses committed by gang members, they take enormous risks", Manon says.
 
Legal harassment
On top of surveillance, smear campaigns and online harassment used against independent journalists and media outlets, the current government has adopted legal and administrative strategies to obstruct the work of independent media outlets.
Some of Free Press Unlimited's partners are currently dealing with legal harassment. Like our partner El Faro. Manon: "El Faro was attacked last year after publishing several investigative journalism pieces unraveling government corruption cases, and an investigation into how the government has been secretly negotiating with gangs." In response to that, El Faro has been targeted by the government with legal and administrative weapons to hamper their work.
"El Faro is currently being investigated for crimes of money laundering and tax evasion. They are facing severe tax audits for which they have been asked to deliver a lot of detailed information about their work and collaborators. This is extremely concerning."
This is typically defined as a SLAPP (a strategic lawsuit against public participation red.), Manon explains. "The state is trying to exhaust the media financially and legally to stop them from working. In response to these legal attacks, El Faro had to hire many lawyers to build a legal strategy, which takes a lot of time, work and resources that cannot be dedicated to do their core work as independent journalists."
This November, another agressive step has been taken by the government. They are planning to pass a foreign agent law that would apply to a broad range of organisations and individuals, including media outlets and individual journalists. If the law is passed, media outlets that receive foreign funding will have to register as foreign agents and will be required to pay a 40% tax on every "transaction that comes from a foreign source." If they fail to do so, media outlets and organisations could face legal actions.
 
Challenges ahead
It's safe to say that there lie big challenges ahead for independent journalists in El Salvador. Carlos Salamanca, General manager of El Faro, shares with us: "At the moment our biggest challenge is to guarantee the safety of our journalists, to ensure our existence in a hostile environment for the press, and keep offering the best journalism that we can. We live in a context where there are no institutional guarantees in our country, since all the power is concentrated in a circle controlled by the President."
When asked what helps the most to continue their work, Carlos answers: "The support networks that help us to continue our independent journalism. These networks include international organisations that support our journalism, and denounce the situation of press freedom in El Salvador. But also our readers. Especially those who become members, because their conviction that what we do is important is so great. Even in a time of a global economic crisis, they decide to contribute monthly donations to El Faro, they spread El Faro's reports, and protest against attempts to block our media."
 
Support to our partners
Free Press Unlimited has been active in El Salvador since 2015. We support our partners with institutional funding, to help them continue their investigative journalism, and continue to produce independent news in a context where there is little access to public information, and there is a lot of repression and corruption. Manon: "Because of that El Faro could continue and unravel many scandals".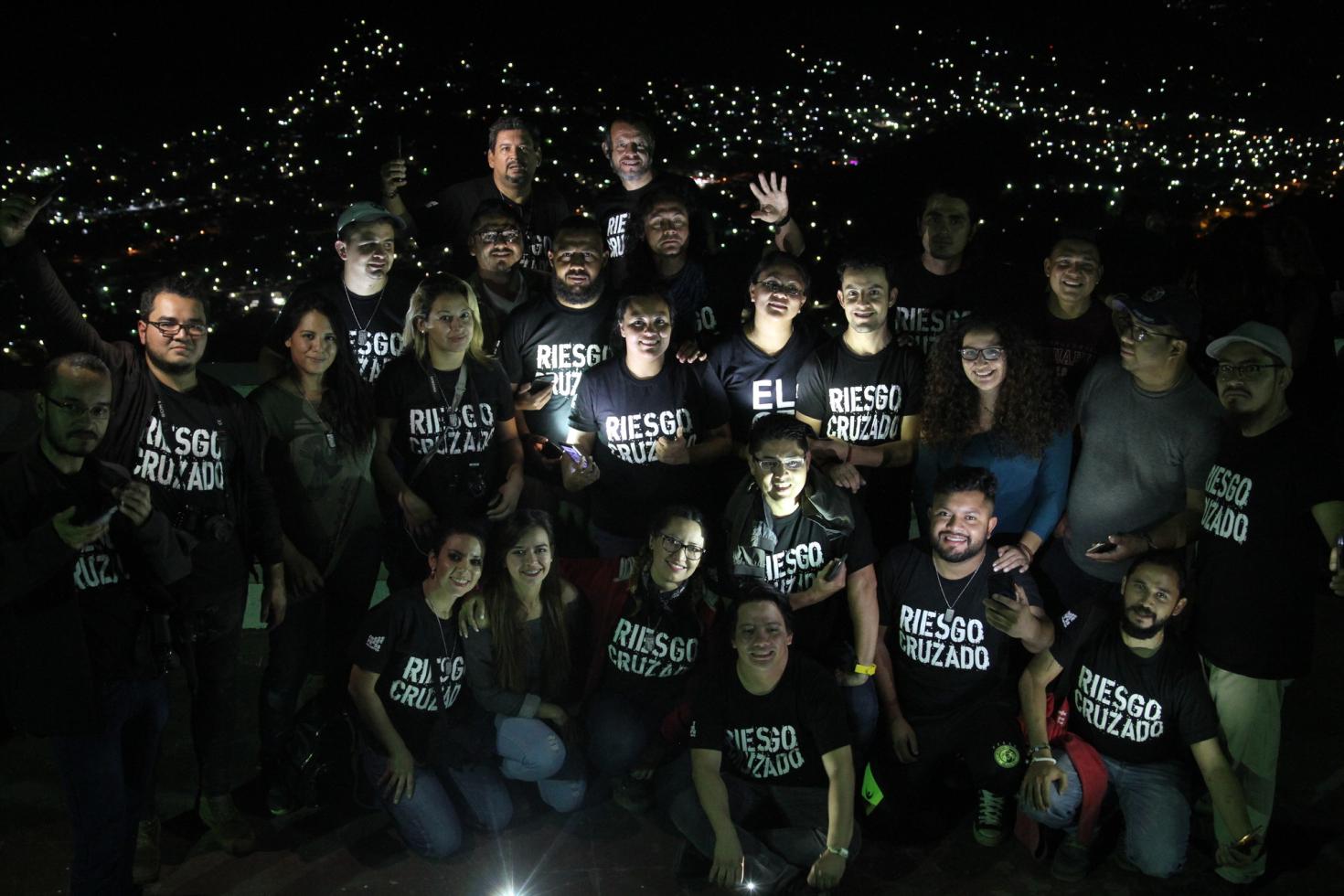 Manon adds: "Through our work we have supported El Faro in expanding their business model, strengthening their relationships with their audience, and developing their security strategies. Our partner Fundacion Latitudes continues to organise training courses on safety for journalists from the region. And that has proven to provide an extremely relevant support network during the pandemic. Because all of the journalists who took the courses, continue to be connected through the support network on which they can rely in case of a security incident or emotional breakdown. Like a family."
Photo in header: Journalist takes part in a safety training from our partner Riesgo Cruzado in El Salvador. Photo by Camilo Freedman / SOPA Images/Sipa USA.