Venezuela: the state is maximizing control on information
Hostile speech, raided homes and offices, arbitrary arrests, the independent media in Latin America are suffering from a massive crackdown, even forcing some of them to work from exile. How do they get on? In this series we discuss the situation in four Latin American countries with Manon Muti, Latin America Programme Coordinator. Today: Venezuela.
Manon Muti, who is in contact with our partners on the ground on a daily basis, and coordinates the projects to support and sustain independent media in Latin-America, sees that there is a very strong authoritarian trend going on in Latin-American countries, exacerbated by the Covid-19 crisis. And Venezuela is a good example. In ARTICLE 19's global freedom of expression report, Venezuela, together with Nicaragua and Cuba, is deemed as a country where freedom of expression is "in crisis". On the RSF Press Freedom Index, the country ranks 148 out of 180.
Last Sunday, 21st November regional elections took place, where the regime of Maduro received an overwhelming majority of the votes. This is in line with the results of the last parliamentary elections in Venezuela in 2020, where Nicolás Maduro's regime has held the majority in parliament and the opposition has weakened significantly. Attacks on media professionals and human rights defenders have since increased.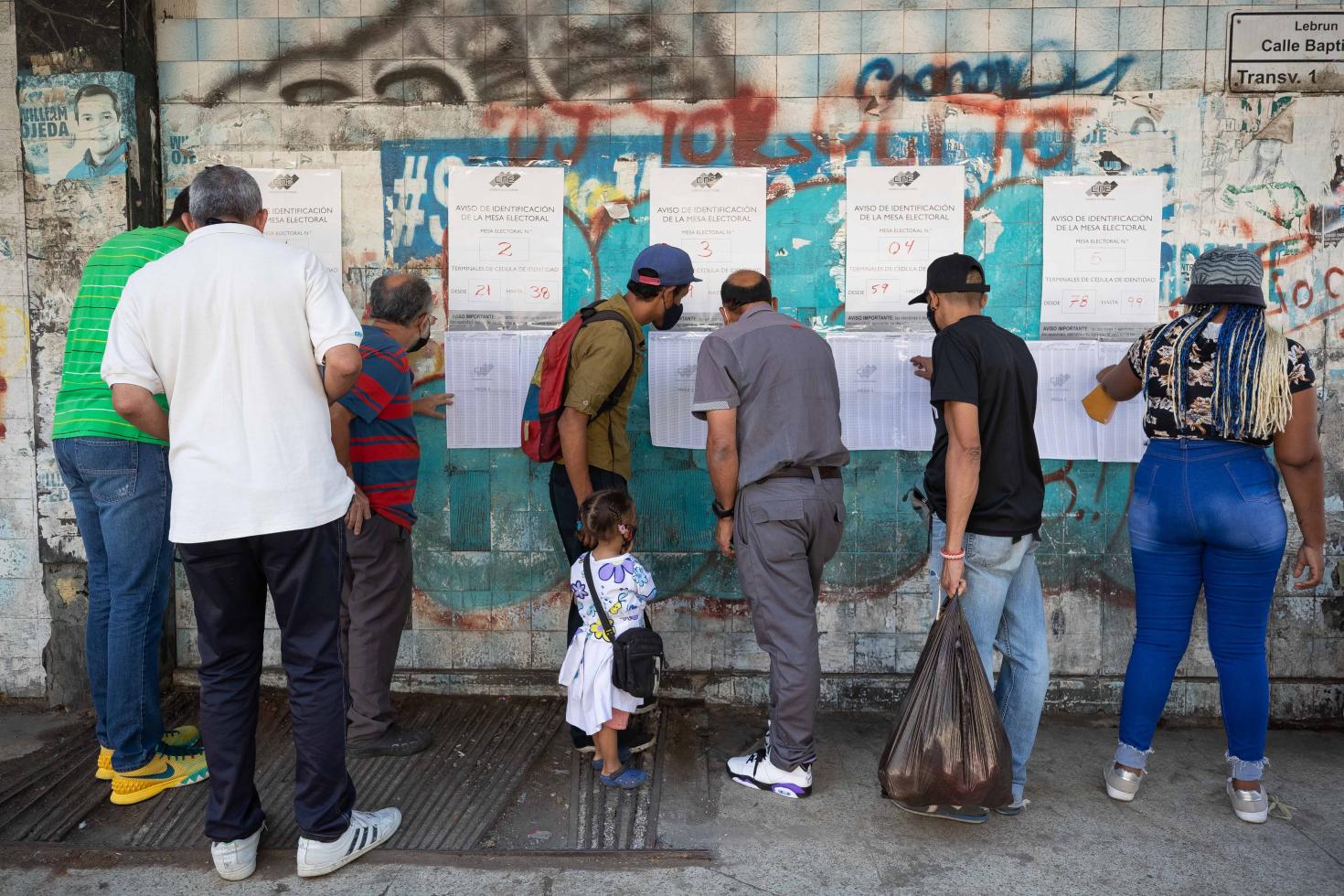 Manon: "Ever since 2013, when Nicolas Maduro became president, he has been trying to silence all forms of independent media and keep news coverage under constant control. This already created a very tense climate for journalists, which increased when the pandemic broke out. The scarce access to fuel has also had a very dramatic impact in the ability of journalists to carry out their work. This, paired with the hyper inflation and the continuous internet and electric shutdowns, have contributed to the increasingly difficult environment for journalism."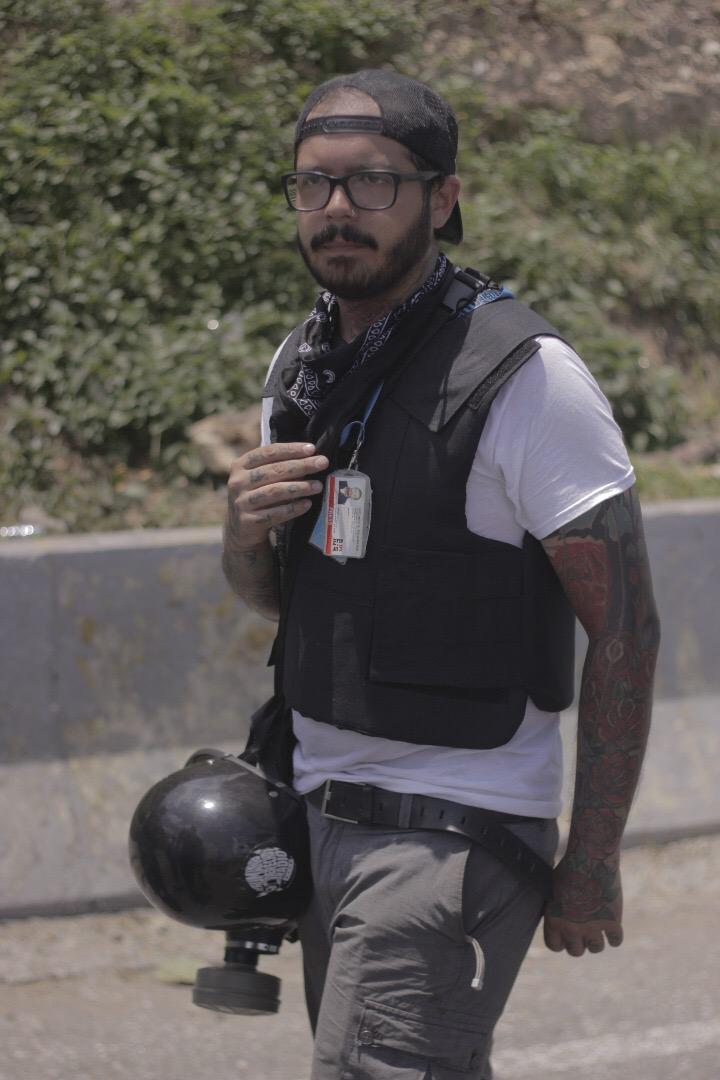 Melanio Escobar, director of Free Press Unlimited's partner in Venezuela Redes Ayuda, a Venezuelan media-support organisation specialised in safety, advocacy and research, explains: "Currently Venezuela, and the Latin American region as a whole, suffers from an increase in censorship, self-censorship, persecution and attacks on the free press, which translates into a lot of work for the organisations that serve the needs of press workers. The biggest challenge we face today is the same one we have always faced: the abuse of power by the powerful." 
 
Censorship arsenal
"Harassment of independent media has been intensifying since 2017 with arbitrary arrests, violence against reporters, but also a lot of censorship", says Manon. This censorship comes in different forms. Manon explains: "There's really a censorship arsenal in Venezuela. Anyone who dares to question the authorities is accused of disinformation and terrorism. Many of our partners face a lot of censorship online, especially by the National Telecommunication Commission (CONATEL, red.), that controls radio, TV channels and also social media."
CONATEL was founded by the state to regulate electronic media. Reporters Without Borders (RSF) has already observed in 2017 that this organisation has "pressured many TV and radio stations" to avoid coverage that cast the Maduro administration in a bad light.
The tactics also involve naming and shaming, says Manon: "The president and members of parliament name and shame journalists publicly on TV channels or on their Twitter accounts. As a result, you see surveillance and police put their focus on this person."
Internet and electricity shutdowns are also key instruments in the censorship of independent media outlets and journalists in Venezuela. These strategies hinder access to independent, critical and quality information to large parts of society, creating information black holes.

Our partner's resilience
Even despite these difficult circumstances, Manon sees great resilience in the journalists and media organisations that Free Press Unlimited works with. "We see that especially in hostile environments the journalists and the media support organisations are more motivated than ever to continue, because they're the only critical voices. Like Armando.info, they keep unraveling corruption scandals by producing in-depth investigative journalism even though it is dangerous, for example with the Pandora Papers. Or, in the case of Espacio Público, they systematically report and monitor all attacks on journalists and freedom of expression, and use this data to press for change."
Melanio Escobar from Redes Ayuda explains the importance to continue to work in such restrictive environments: "During these dark times, more than ever, we have learned as a society the importance of accurate and timely information as an indispensable tool for making correct decisions. We saw it during these times of Covid-19, and we reaffirm it with daily, freely available news that we can still read online. That is why organisations such as Free Press Unlimited are so highly valued, since they allow for this to continue."
Free Press Unlimited supports its partners in Latin America with institutional funding, to help them promote investigative journalism and continue to produce independent news in a context where there is little access to public information, and there is a lot of repression and corruption.
Photo in header: Press freedom is a human right. Demonstration in 2019. Credit: Sincepto/Rafael Hernández.