Guatemala: a step by step dismantling of the rule of law
Hostile speech, raided homes and offices, arbitrary arrests, independent media in Latin America is suffering from a massive crackdown, forcing some media workers to work in exile. How are they getting on? In this series we discuss the situation in four Latin American countries with Manon Muti, Latin America Programme Coordinator. Today: Guatemala.
Manon Muti, who is in touch with our partners on the ground on a daily basis and coordinates the projects to support and sustain independent media in Latin-America, sees that a strong authoritarian trend is visible in Latin-American countries, exacerbated by the Covid-19 crisis. This can also be seen in Guatemala. On the RSF Press Freedom Index, where the country ranks 116 out of 180.
Every year, ARTICLE 19 makes a global freedom of expression report. The report looks at 25 indicators in 162 countries to score each country on the state of freedom of expression. On the scale of 1-100, Guatemala scores 66. It is therefore marked as 'less restricted', scoring better than its neighbouring countries, Venezuela, Nicaragua and El Salvador. However, many things occurred that show the great pressure that journalists are under in Guatemala.
Manon Muti: "There are a lot of threats and attacks on independent media in Guatemala, especially towards journalists who dare to report on corruption. Access to information for journalists is extremely limited, and President Alejandro Giammattei has a hostile rhetoric against the media. During the first year of the pandemic, he literally sprayed what was reported to be a disinfectant, on journalists during a press conference."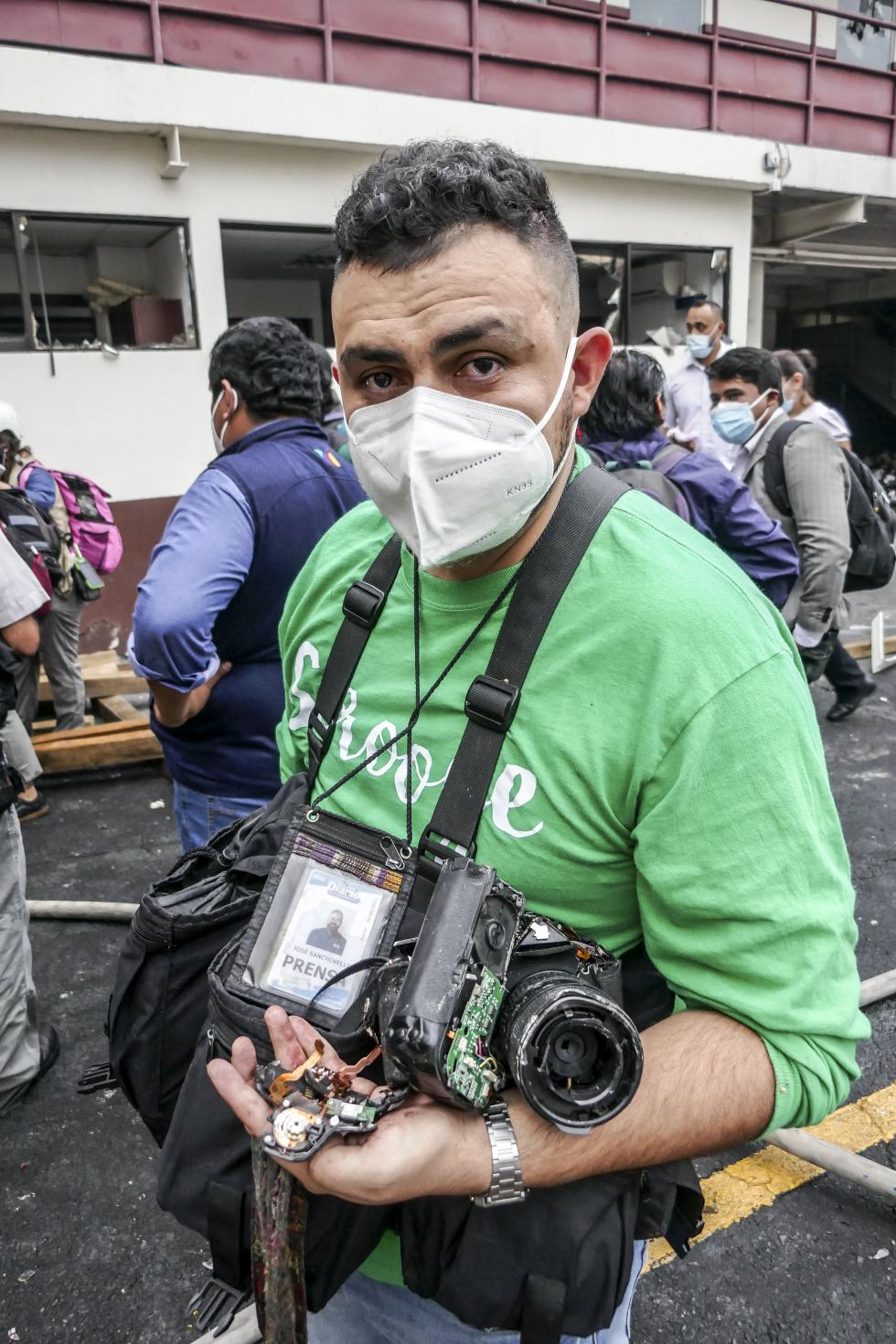 In November 2021, even Guatemala's Ombudsperson's Office said the climate for press freedom in the country was worsening, "exacerbated by systematic attacks against journalists."
 
Repressive environment
Journalists in Guatemala work in an increasingly repressive environment. When protests broke out during the lockdown, they were knocked down brutally or met with excessive legal action; in March 2020 alone, 20,000 people were detained in Guatemala, many of whom were simply leaving their homes to do necessary work. This violence goes hand-in-hand with the ongoing stigmatisation of journalists and activists. President Alejandro Giammattei wished out loud that he could 'put the media in quarantine', and accused many journalists of bringing fake news.
On top of this the rule of law is taking punches as well. Guatemala hastily passed a 'state of calamity', which was used to ban journalists from certain places and to restrict access to information. "The government has also dismantled various symbols of the fight against corruption and impunity. The main anti-corruption judge, Gloria Porras, was fired, as well as the head of the special prosecutor's office who was investigating Giammattei and other high-level officials for corruption, was removed. This is a really concerning signal for the rule of law," Manon says.
She continues: "There is a law pending for approval, called the "NGO Law". If this law is passed, it is a threat to media outlets that are registered as NGOs or press associations, because the law would allow the Ministry of Interior to arbitrarily deregister any non-governmental organisation whose acts are considered 'acts that alter the public order'. It would also force them to disclose all sources of foreign funding."
"This is a worrying trend we see happening in the region through the passing of foreign agent laws, and laws against money laundering, which are a form of financial surveillance of the governments against critical voices."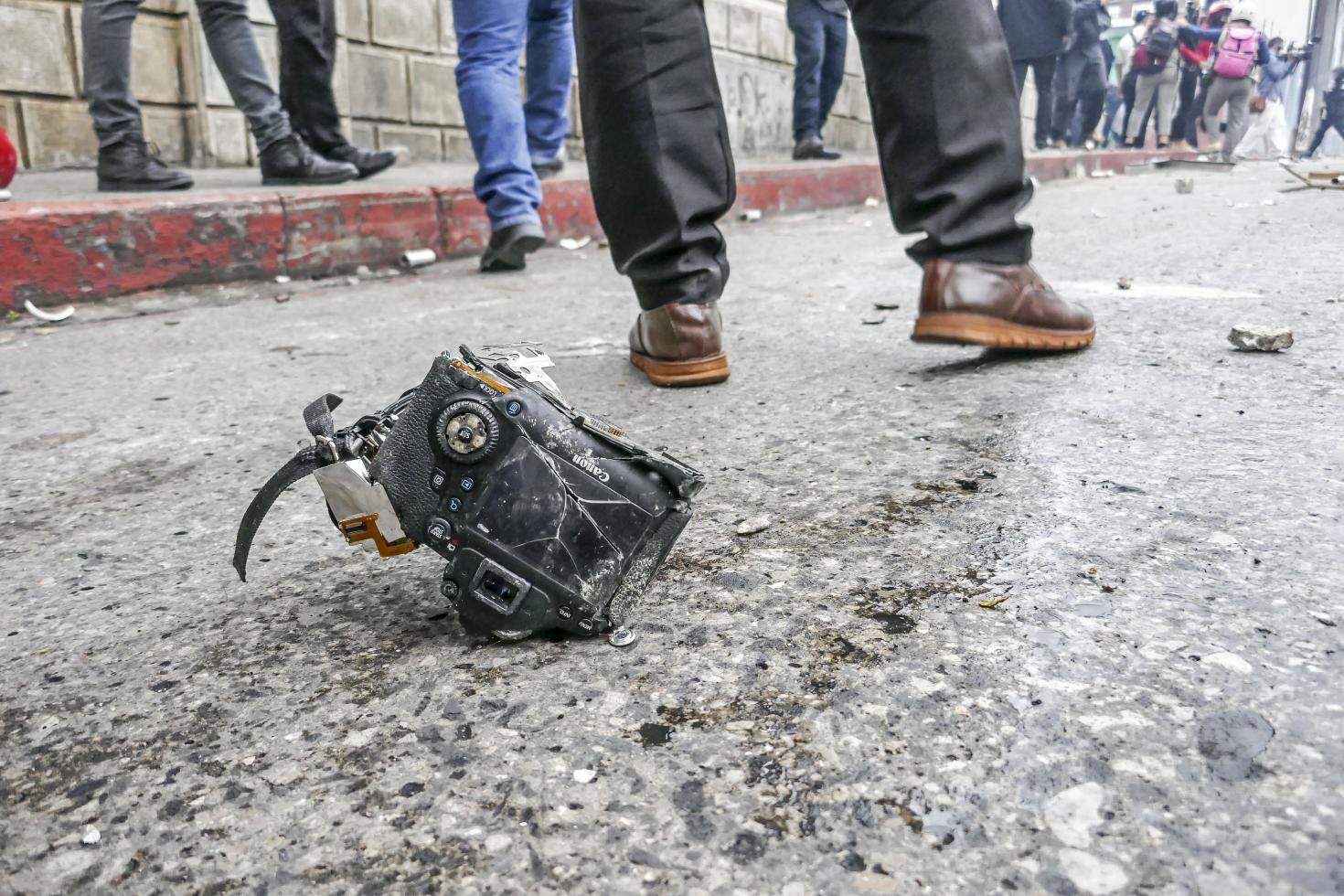 New strategies
The authorities are using new strategies to target journalists. In Guatemala, and also other Latin-American countries, 'national security' arguments were used against journalists trying to do their jobs. The Guatemalan regime accused those who reported on, or shared information about the pandemic in the country, of attempts to destabilise the country.
Manon gives another example of how laws are misused to stop journalists: "Two journalists, Sonny Figueroa and Marvin del Cid, who have investigated corruption scandals, were accused of causing psychological and emotional trauma to the wives of two government officers. On top of facing prison, those two journalists cannot approach the parliament and therefore cannot report from there anymore. "
All these signals combined: the misuse of the law, the institutions against corruption that are being dismantled step by step, the pending law against NGOs, and the false narrative against the media, indicate that press freedom and the future of Guatemalan democracy is under great threat.
 
Free Press Unlimited supports its partners in Latin America with institutional funding, to help them promote investigative journalism and continue to produce independent news in a context where there is little access to public information, and there is a lot of repression and corruption.
Photo in header: Riesgo Cruzado/Moises Castillo.