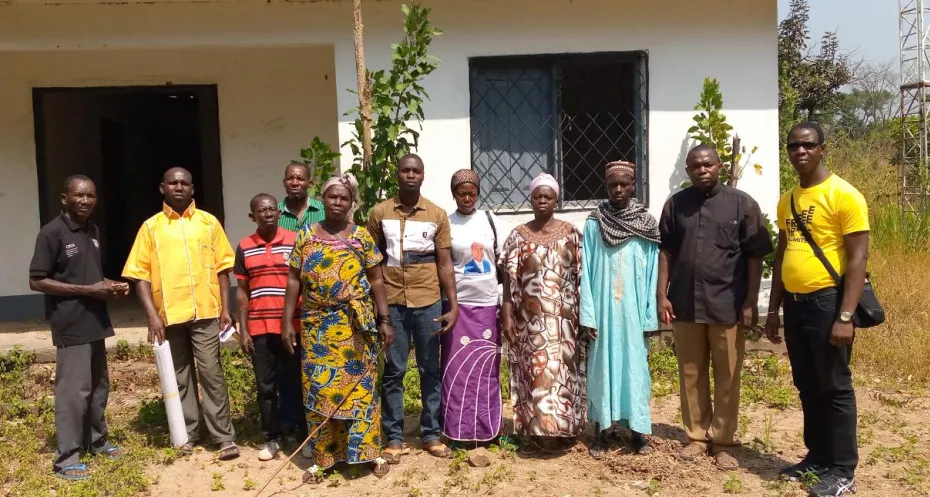 Re-establishing radio stations in CAR to foster peace
The Central African Republic (CAR) has an ongoing history of conflict between different rebel groups and the government. Fragile peace agreements are established regularly only to be broken again. Community radio stations have played an important role in fostering peace, but many are inoperative. Free Press Unlimited joined a consortium, funded by the EU Bêkou Trust Fund, to re-establish six community radio stations in the South Eastern CAR.
The RELSUDE-project, set up by a consortium of ACTED, OXFAM, CONCERN, COOPI and IMPACT, aims to promote peace by strengthening the role of media as a catalyst for conflict prevention, rehabilitation, reconciliation and stabilisation.
The continuous tension and fighting between rebel groups and different religious identities in CAR make it a challenging environment for the media to work in. Radio stations in particular are taking hits and many have been looted and rendered inoperative. This is a great loss. They play an indispensable role in society, not only because they provide much needed information, but also because they take on the role of connector between opposing groups.
An example illustrating this is Radio ESCA in Bangui, an evangelical radio station that originally catered for a Christian audience, but regularly welcomes Muslim listeners to discuss reconciliation matters on the air. This radio station was back on the airwaves in 2018 after receiving a new antenna funded by Free Press Unlimited.
 
Restoring access to information
The South Eastern CAR is the country's most unstable and conflicted region. That is why the RELSUDE-project aims to re-establish six community radio stations in this area. These radio stations were all created by the communities themselves and were operative for several years before the conflicts forced them off the air. Around 900,000 people were then deprived of essential information about what is going on in their region.
Besides the re-establishment of the stations and provision of technical equipment, the project also trains and coaches the operators in journalistic, technical and ethical skills. The practical training takes place at the radio stations and takes the different context of each radio station into consideration. The training also focuses on management skills, to ensure the future sustainability of the stations.
 
Network of peace promoters
The villages where the radio stations will be situated have been plagued by violence; many people have fled their homes to relocate elsewhere. The communities that were once so connected are left disseminated. To restore social cohesion, the RELSUDE-project supports the community radio stations to reclaim their connecting role in the region. By promoting dialogue, proving and disproving rumours and by broadcasting relevant, fact-based information, they can play a crucial part in fostering peace and stability in their region.