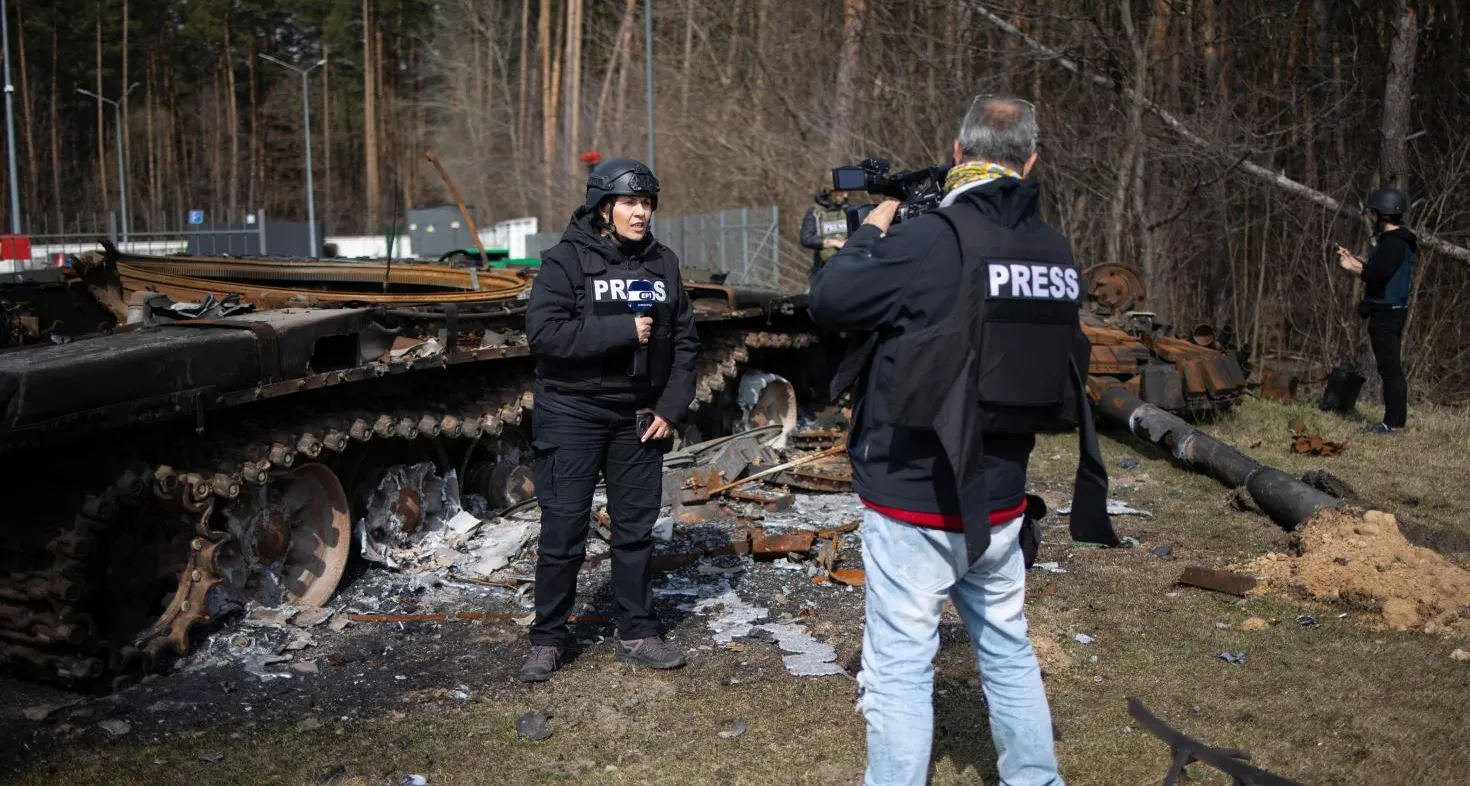 The news industry in Ukraine "is experiencing probably the harshest crisis within the last 30 years"
Andrey Boborykin is the executive director of Ukrainska Pravda, one of Ukraine's most well-read and visited news websites nationwide. Free Press Unlimited interviewed Andrey to understand his views on the changing media landscape in Ukraine and the ongoing information war in Russia.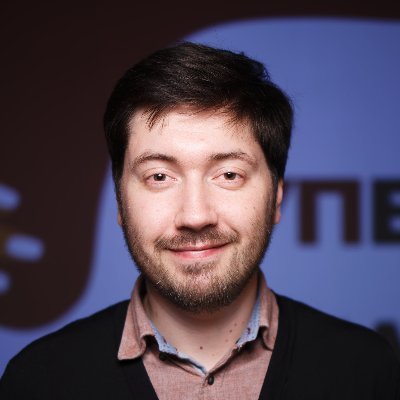 Aside from steering the operational side of the newsroom, Andrey is a member of local news emergency fund Media Development Foundation, which fundraises and raises awareness to increase support for local independent news publishers in Ukraine. Here is what Andrey has to say about the challenges that local news publishers are facing right now, and what this means for the future of the Ukrainian media landscape. In addition, Andrey has written extensively about the role of Big Tech in fueling the Russian propaganda machine.
 
What are some of the biggest struggles that local news publishers are facing right now in Ukraine, and why is it important to support them?
"The situation is very hard for the local publishers. Extremely hard. Even before the war, the local news industry in Ukraine was not the most prolific and rich industry in our country. What the Western media theory calls "news deserts" (a geographical area that receives little or no media coverage) is actually a bigger part of Ukrainian towns and villages. So we don't have this history of independent local press and that was the the reason why I started working with local news publishers through the Media Development Foundation. Even before the war, it was quite a problematic field. And right now it's almost like we have to start from scratch and it's been completely disrupted."
In terms of why it is important: in Ukraine, having independent media or an independent press (compared to Russia or Belarus), is what actually sets us apart. So there is a direct connection between press freedom and democratic freedoms in the country. The entire existence of the independent local press in Ukraine is at stake right now. I think that at least at this very moment, the international community can save it and has to save it. So that's why we are trying to raise as much awareness as we can.
Furthermore, media will play a major part in the rebuilding of Ukraine, because people who will be doing that, I mean, the government institutions, the civil institutions, they will need to be held accountable for their actions, for their decisions. And this is the role of journalism to do that. To inform the community about that. The media will be as crucial in rebuilding Ukraine as courts or anti-corruption activities."
 
In the West, attention on Ukraine is gradually decreasing. What are your views on this and do you think this can be changed, if so, how?
"As long as our politicians keep working and journalists keep working here, I think that this topic will prevail. And so I don't see that this will be forgotten anytime soon. Ukraine is still making headlines in the West and Western journalists keep working here. So far I see that everything is happening quite naturally, and there is no threat of this being forgotten.
And if we talk about the funding support from international organizations, I think that we are moving to the next phase of this support. So in the first months of the invasion, this was the period of like emergency funds, emergency grants. Right now we are applying to more long-term programs.
If we talk about the public support for journalism, I think that this year, every crisis, actually every major crisis, it brings more attention to journalists and more attention to the journalism mission in the country and globally as well. And I think that the audience now feels the importance of journalism or free press in this country much, much more than they do in the peaceful times."

You've written about how Big Tech has enabled the global Russian propaganda machine to continue growing. Could you tell us a bit more about that?
"At one point, I looked into the last 10 to 5 years of what was happening with Russia Today, Sputnik and other state owned media on social media platforms. And it was crazy to see the massive amounts of engagement that they received over the years, like tens of millions of social interactions, and hundreds of millions of views on YouTube. That was post-2014, which is when the Russian propaganda machine switched to very dangerous and destructive narratives about Ukraine, most of which were clearly fake and distorted. And these big tech platforms actually did nothing over those years to limit that.
I could see that the Russian state spent millions of dollars to to boost their presence on these platforms. And quite obviously, they were like the VIP client of the business development teams at Facebook and Google. And this is quite sad and depressing, because we can see right now what the result of this is. And I think that big tech should be held accountable for that or should at least, you know, take some responsibility."
 
Anything else you wish to say about the state of independent journalism in Ukraine?
"The Ukrainian media needs support. I would say that supporting the independent news organisations in Ukraine is probably as important as supporting civil society organisations and humanitarian initiatives as well.
For media related organisations, I'd say that it's important to tell the story of Ukrainian journalists to Western audiences, because I feel that the story of Ukrainian journalists, especially on the local level, is not told abroad. We feel that not much has been said about all the struggles of independent local news in Ukraine to survive this war and this crisis.
I'd say to people working in the media: please inquire, follow and speak out about that. There are lots of people who can tell the story here, not only me, not only Media Development Foundation, but we have a lot of such stories. We work with over 50 publishers currently. I think that for the national media, for Ukraine, there is an amount of attention that is quite fair. But for the local publishers, it hasn't been fair. And they're in a situation which needs to be in the spotlight right now."
 
What would you say to Ukrainian journalists right now?
"I think that my message to [Ukrainian journalists] would be to try to remain true to themselves. To stay true to the journalistic mission and not to fall into bias or other outside influences. I would also call on many of the local publishers not to quit. And convince them to stay in journalism and to live through this crisis and become sustainable and resilient."
Support Media Lifeline Ukraine
Photo in header: Raphael Lafargue/ABACAPRESS.COM